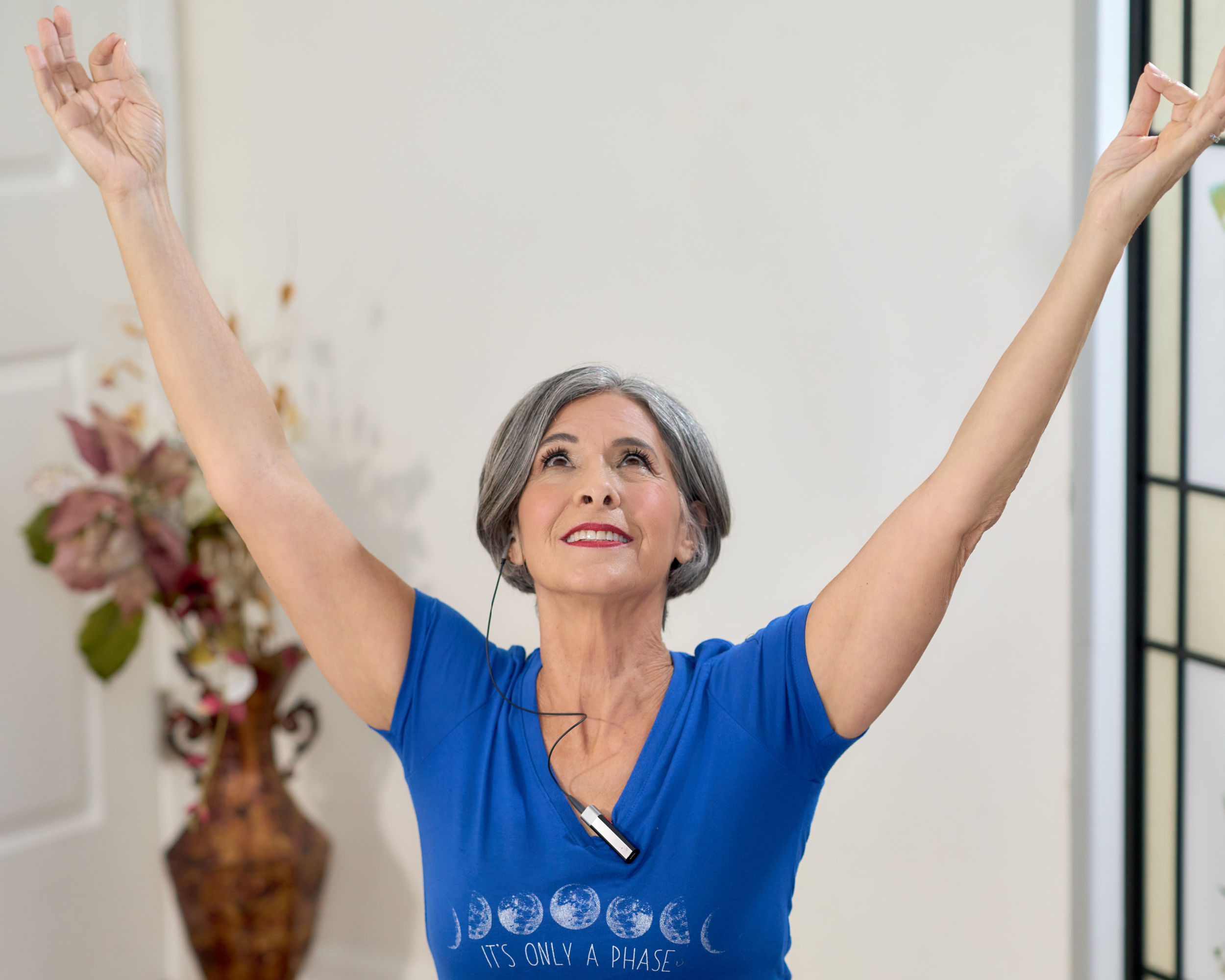 Online Yoga Membership or Single Classes Available
From the comfort of your home, you can now access Yoga Classes, Workshops, Health coaching, and much more on my membership site. Monthly memberships are available as well as single classes available for purchase. Everything you need to start living a healthier life right now.
Live Yoga Classes 2 Times Each Week!
If you miss the online session, don't fret. You can access the recorded class through the membership site.
Live Gentle Somatic Yoga for Healing Online is appropriate for all levels of students , even those with chronic conditions.. Each week, we will explore different health themes and healing Gentle Somatic Yoga routines that work with you on all levels from the physical to the emotional to the spiritual. You will leave these online classes not only feeling better but with a wealth of information to help you stay healthy off the mat.  I believe "yoga should be healing".
The classes include exploring mudras, mantras, HeartMath stress reduction, tapping, and many other tools for healing. This customized approach will allow you to gain more control over your health.
Each class will conclude with a reading or a poem that helps you find meaning in your practice.  Click here to sign up for Tuesday's class or for more information.
SAMPLE TUESDAY CLASS BELOW
Yin/Yang Yoga The Yin Style of yoga comes from the Daoist Tradition out of China.  It is often associated with Traditional Chinese Medicine.
It is perfect for athletes who need deep stretches and a calmer practice on their recovery days from their sport.  It is also used widely with people who are recuperating from illness or who have chronic pain.  It also appeals to people who want a quieter, slower way of practicing yoga.
Add in my personal attention to every detail including explaining how to arrange your blankets and use your blocks to allow you to reach your edge in your stretches, and you will feel like you have had a deep tissue massage after completing this class.  Find out more or sign up for Thursday right here.
CHECK OUT THE FREE YIN YOGA CLASS BELOW
e-RYT Yoga  Teacher Andrea Trank (Yoga Alliance Registered) 2000 Plus hours of teaching
I offer clear, concise compassionate yoga teaching in Southwest Florida that will help you reach your fitness goals, recover from injuries, deal with chronic pain, handle stress, keep your brain healthy or just feel better.  Connect with my yoga teaching online Tuesdays or Thursdays. Both classes are just $10.00 and can be viewed Live or taped the week you sign up.
I specialize in building classes, workshops, or private instruction that meet my students where they are.  I am very clear and precise in my instructions. Check out the two FREE classes below to see how I teach.  
Free yoga video gift and a great way to connect with Andrea's yoga teaching online
Receive a Free Video directly to your inbox providing you with 20 Yoga Superposes that are considered the most effective for keeping you healthy.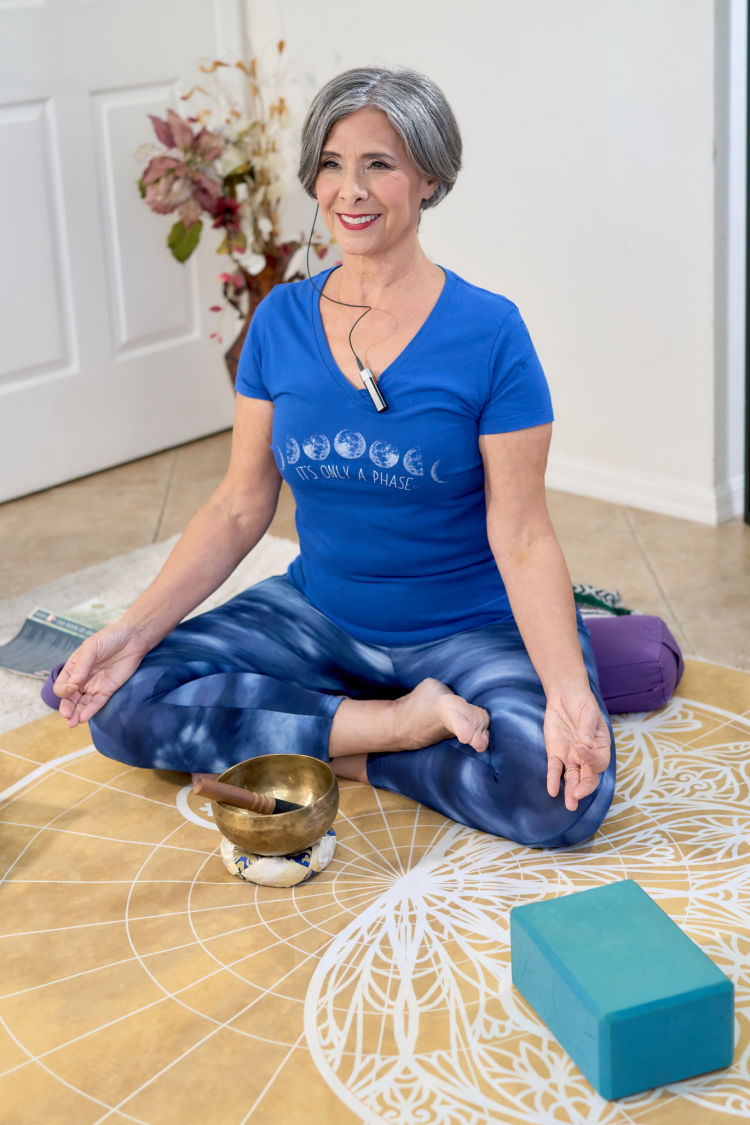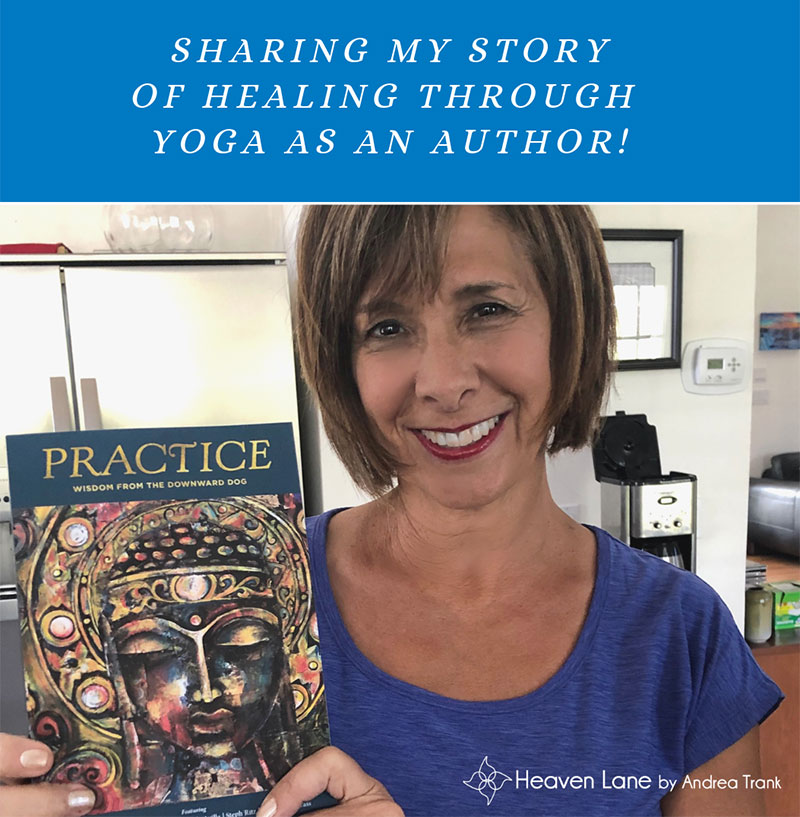 "Practice—Lessons from Downward Dog" offers a rare treasure of inspirational stories, bringing you into the heart and soul of 47 yogis who have transformed their lives through the power and practice of yoga.
To read why I launched yoga on Heaven Lane, please consider purchasing the book. Not only will you read my story, but 46 other inspiring stories that will lift you up and help you get to your mat maybe for the first time or maybe for the thousands time. There are so many reasons to take up yoga and even more to continue to practice yoga your whole life. Read more about the book and what people say about it.
To purchase the book, use the "Buy Now" button below. Price includes shipping and handling.

Andrea is truly a teacher, first and foremost. Attending her class is like getting a private session in your living room.
I leave Andrea's classes so relaxed. They are like a lullaby.
I just returned from the Kripalu Institute and spent two weeks with the top yoga teachers in the world and I can tell you Andrea  is right with them in everything she says and does in her classes.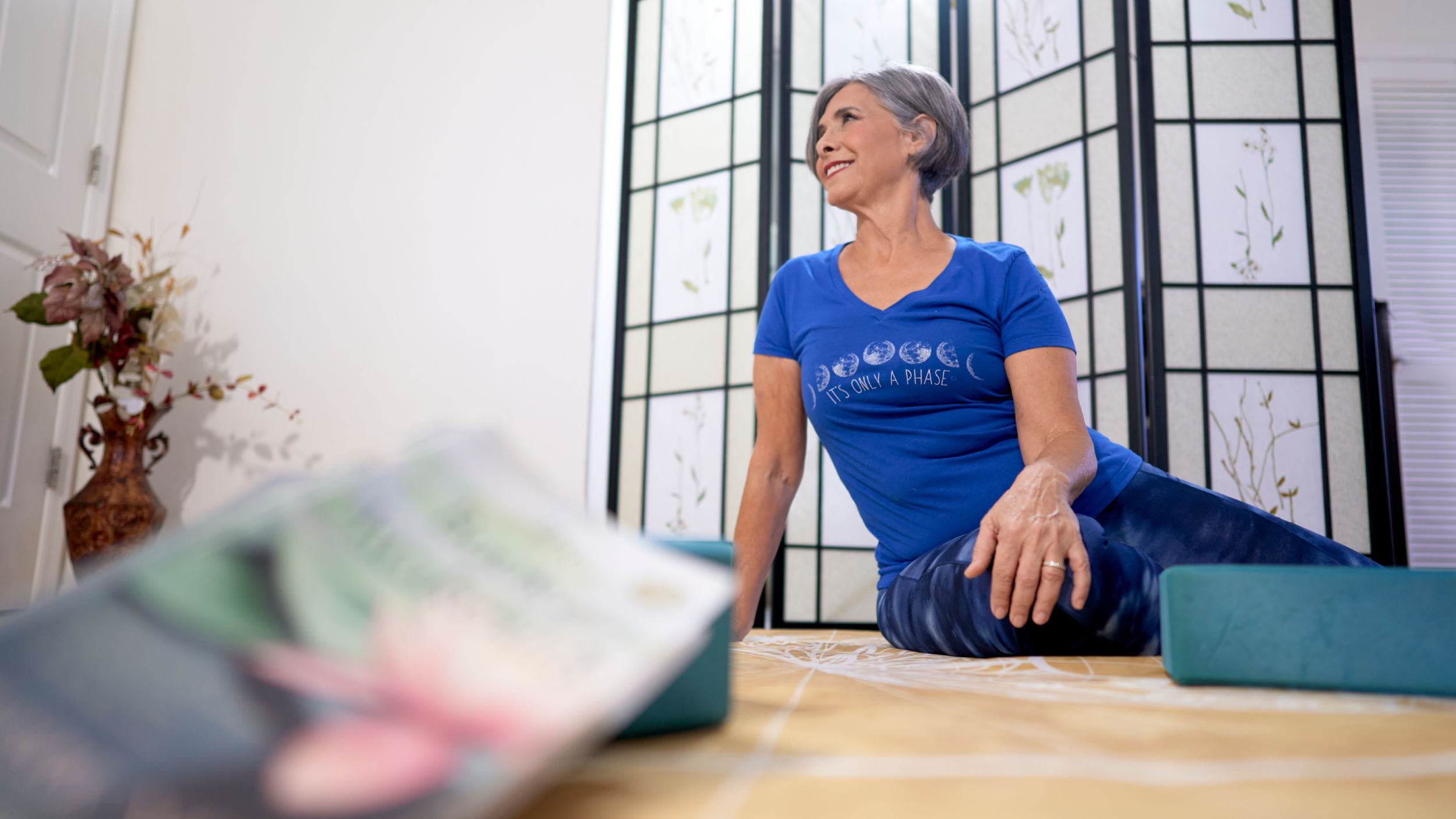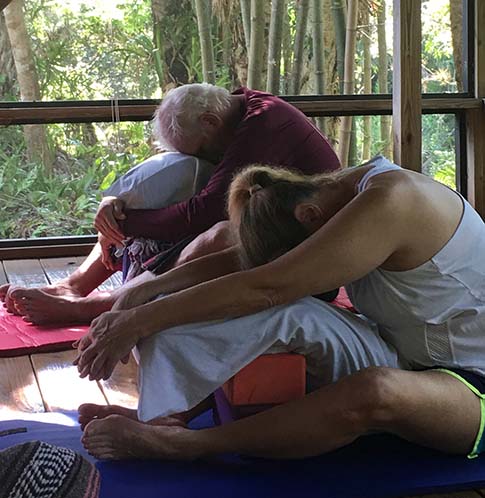 My husband and I both have autoimmune disorders. I have fibromyalgia and needed a Yin Yoga class for myofascial release. I started Andrea's Friday class, and it did wonders. So, I thought I would approach my very Pittsburgh, masculine, 6'5″, prior college quarterback with significant Rheumatoid Arthritis (feet, hands and spine) to attend her class with me. When all else failed I bribed him with Pittsburgh Steelers football tickets, and he went! Since that first day he sings Andrea's praises (which he never does of anyone else, seriously). If he misses he feels worse and complains of pain. Thank you Andrea from the bottom of his RA feet to the top of our heads, and everything in between. Life is good! Trust me, you will love Andrea, AND feel so much better.
In the Fall of 2016 I found Andrea teaching yoga at a nearby lovely outdoor center. I went to her class and it was like coming home. The overall experience felt like listening to a lullaby. Her gentle teaching style and encouragement to do what is best for you, along with hands on guidance is a perfect fit for me. Andrea has a keen knowledge of the anatomy being a retried science professor along with her ongoing quest for continuing education. 
She assists her students with proper alignment with adjustments perfectly tailored for each individual. Her class has a one-on-one feel. Andrea is creative, a wonderful teacher and a very kind soul.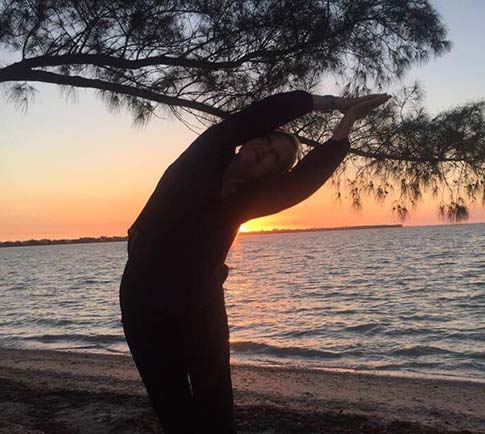 Online special programs on anxiety, brain health, toxins, essential oils, supplements, meditation, breathing, and jewelry design for healing.
Etsy Jewelry Store
Handmade one-of-a-kind Heartistic jewelry creations are available via our online Etsy store. Each piece is custom designed and created with love.
Marketing services including writing, social media, and branding consulting for your Healthy Living and Heart-based business.
Don't take our word for it, find out what other people are saying about their experience with Heaven Lane Healing & Creative Arts and Andrea.
I recently read that practicing yoga and meditation regularly reduced doctor's visits by 43% in one study. Seems like a good choice to me! Come get your dose of nature and wellness with Heaven Lane Healing & Creative Art's unique brand of yoga.

Ask about our FREE 30-minute consultation and discover how Heaven Lane can get your life on the path to health and happiness.
Blog Posts about Healthy Living and Cooking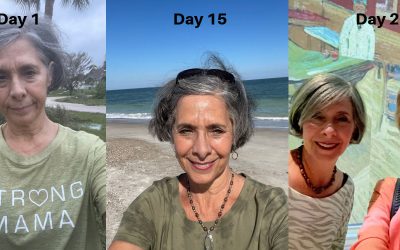 5 Things to Say and 5 Things Not to Say to A Trauma Survivor! I am home again after a month of recuperating from Hurricane Ian.  My recuperation was...
read more