Say Good Bye to Chronic Low Back  and Hip Pain with Gentle Somatic Yoga!
Is Chronic Pain Keeping You from Living Your Life?
Have you tried everything including medicines?
• 16 million adults experience persistent or chronic back pain in their lives
•  Yoga has been found to be as effective or more than other solutions for mood and quality of life for people with back pain
•  Gentle Somatic Yoga combines the best of modern brain science and physical therapy with the ancient yoga practices
•  Are You Ready to Feel Better?
Mix and Match the Exercises!
Pick one or two to do daily! Try different combinations.
Do Not Do Them All At Once!
Avoid doing too much to prevent further injury!
Pay Attention to Felt Sensations!
Notice how you feel during and after the routine!
This video will give you a short routine that demonstrates the benefits of Gentle Somatic Yoga…
Why am I such a believer in Gentle Somatic Yoga for healing?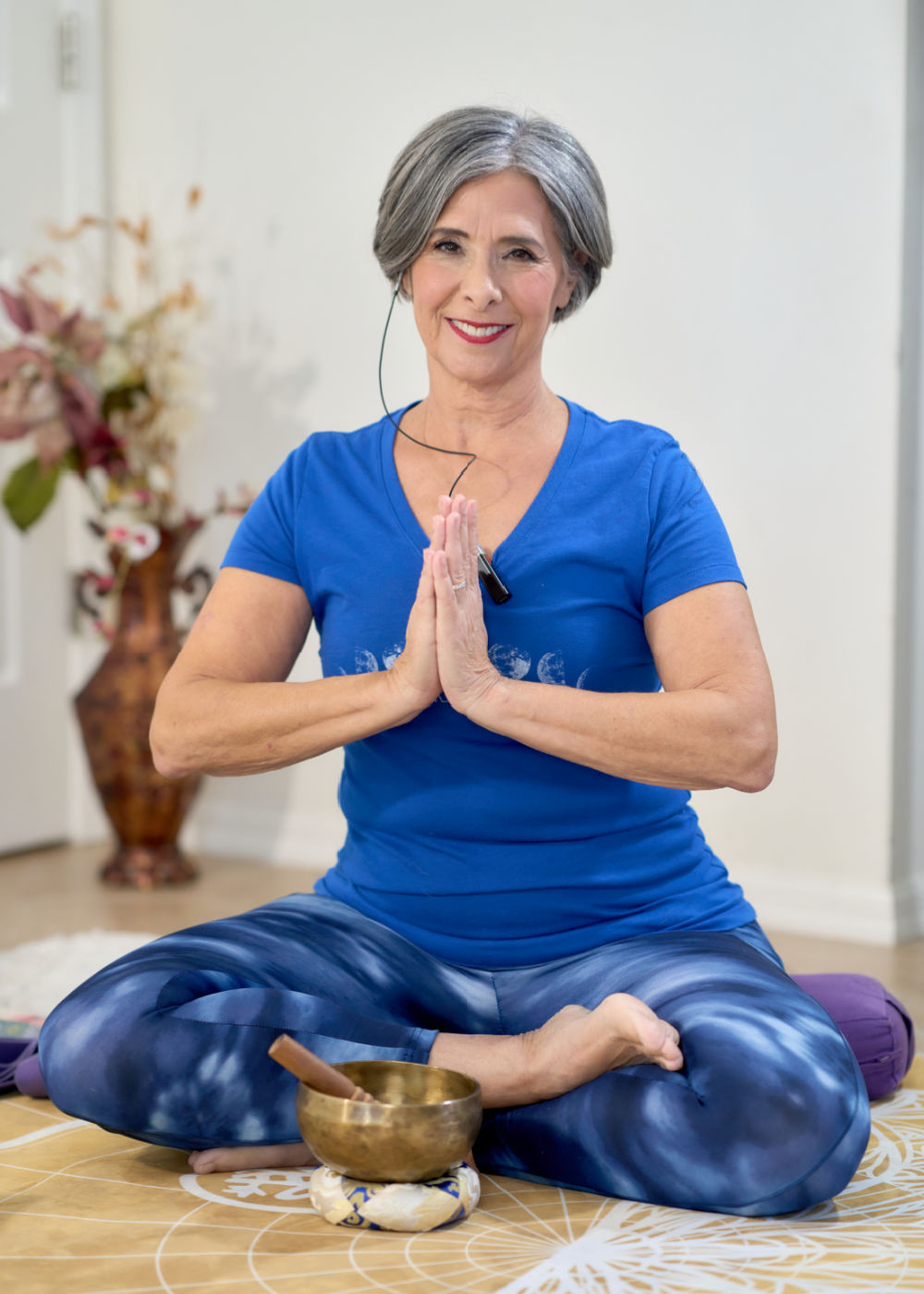 Hi, I'm Andrea!
I've been practicing yoga for more than 25 years to manage chronic pain and anxiety and to help me Age More Vibrantly.
Now than I am in my 60's I have realized that not all yoga is created equally and certain types of yoga are more healing than others.
When I  completed two certifications in Gentle Somatic Yoga in 2021, I knew I had found a method for helping all of us no matter what we are facing feel better in our bodies, minds and lives.  This is a safe and scientifically sound practice for feeling whole again. 
That is why I teach these style of yoga and provide helpful videos to anyone who wants to feel better in their bodies.  It is safe for every BODY!
Check out the free offering  by signing up through the form. I also invite you to join me and others in experiencing the amazing benefits of Gentle Somatic Yoga with me two times a week.
This is what my clients say about practicing Yoga with me!
"Andrea's adjusts her instructions for everyone's level of ability. Her leadership is gentle and soothing, and she fills you with confidence. "
"Andrea is a thoughtful, careful instructor who is always learning what's new and better in yoga to improve her student's yoga practice. "
"I am so grateful to have met someone who really cares about people, is so knowledgeable, funny, and kind. I recommend Andrea to anyone who wants to improve their life. "