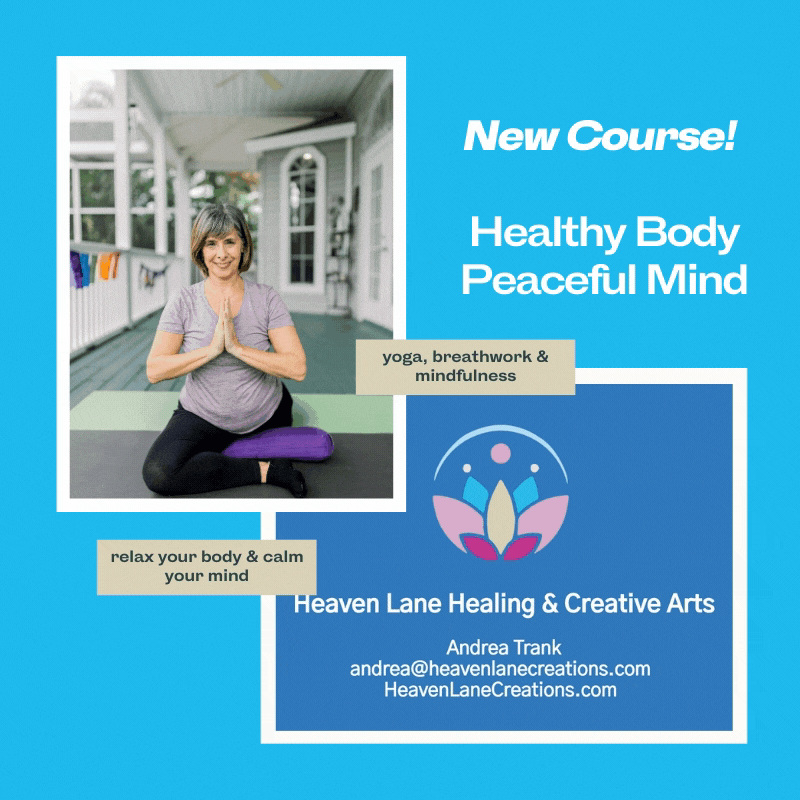 Anxiety Reduction: Healthy Body Peaceful Mind
In this anxiety reduction series, Andrea taps into powerful tools of yoga to help you relax your body and calm your mind, finding inner peace. Through short and long meditation, yoga, and breathing exercises she will help you cope with anxiety and nurture a healthy body and peaceful mind. There are practices for each moment of the day, that are accessible for all experience levels. Use this series to transform each day into a celebration of life.
Intro + 7 videos. •. Including several full-length classes
Special introductory price: $47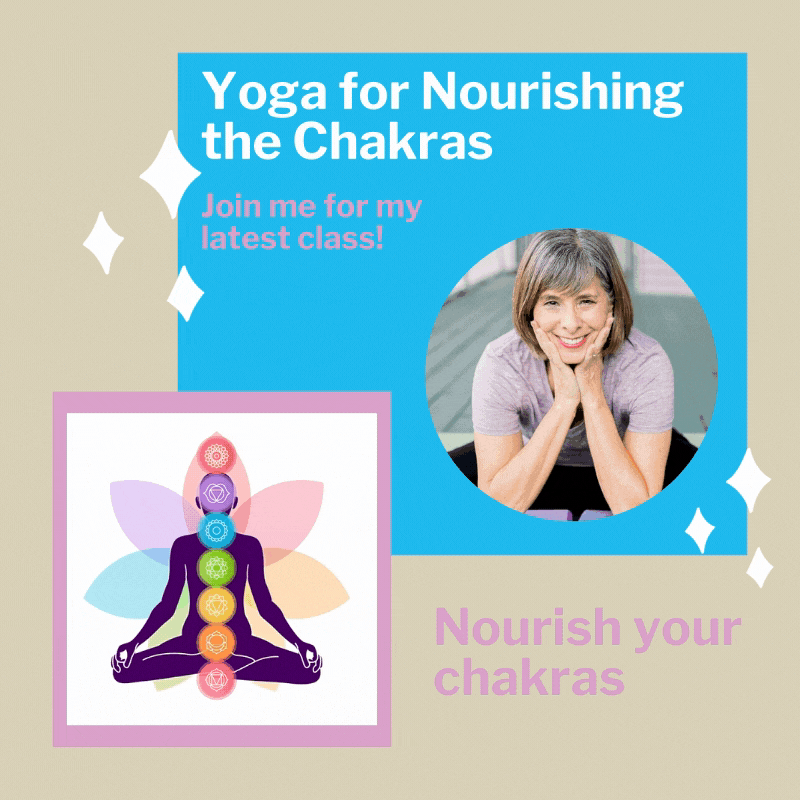 Yoga for Nourishing the Chakras
Understanding Your Chakras can help you feel better physically, emotionally, and spiritually. This Yoga series will focus on nourishing each of your Chakras. While it is important to know which Chakra you favor, you do not have to focus on the negative aspects of imbalances in your Chakra system to improve your life. It is more about exploring the Chakras from a compassionate and curious approach that will lead to greater understandings of your needs.
Intro + 7 videos •. Beautiful yoga practices
Special introductory price: $47

Yoga and Lifestyle Changes for Brain Health Workshop
We all know someone who has died from (AD) Alzheimer's Disease complications or has AD now.
Andrea Trank is on a mission to help people avoid the most devastating chronic disease of our modern times—degenerative brain diseases including Alzheimer's, Dementia and other neurogenerative diseases like Parkinson's. Watching her mother's eleven-year decline into Alzheimer's with seemingly no answers or hope, put her on the track of finding Lifestyle Solutions. She changed her own life and is now determined to help others through yoga, mindset practices, nutrition, supplements, essential oils, and herbs. Current drug treatments are expensive, show little promise and have so many side effects.
Online Workshop Details:
Learn about what you can do for your brain and a Full Yoga and Meditation Practice
Improve Your Memory through researched yoga and meditation practices
Learn simple lifestyle changes that work
Learn to replace hidden toxins hurting your brain with safer alternatives
Introductory Price of $10.00
Staggering Statistics on Alzheimer's
A women's lifetime risk of developing AD is higher than for breast cancer 1-6 (Alzheimer's versus 1-11 for Breast Cancer)
2/3 of AD patients are women
AD costs society as much as Heart Disease and Cancer and is threatening to bankrupt our health care system
Every 67 seconds someone is diagnosed with AD
Alzheimer's is a lifestyle disease
Prevention begins 20 to 30 years before signs of memory loss
You can act now to keep your brain healthy
The Kirtan Kriya Meditation has been shown to improve brain function
What you eat, drink and put on your body matters when it comes to brain health
YOGA can play a major role in prevention and reversal of brain degeneration. The Alzheimer's Research and Prevention Foundation (ARPF) believes "memory loss is neither normal nor a natural part of aging."
Isn't It Time to Stop Cognitive Decline?
Join Andrea Trank, e-RYT, Certified Memory Maintenance Yoga Instructor for a life changing workshop. This two-hour workshop will cover the latest research on Yoga's role in preventing cognitive decline and possible reversing some of the decline in the early stages of these debilitating diseases.
Lower Back Pain Be Gone Package
6 different short educational videos on simple asanas you can do in short periods of time.
2 full-length yoga classes that incorporate many techniques for keeping your low back safe while enjoying all the benefits of yoga
Learn easily accessible ways to manage your chronic back problems and avoid new ones
Yours to keep forever. Just $19.97.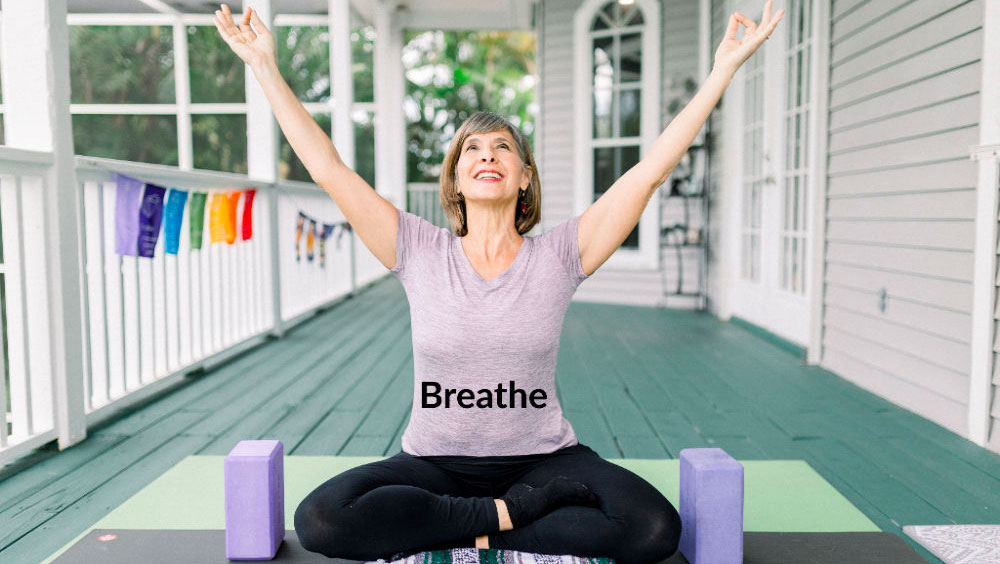 Breathing is Life Package
12 Short Videos introducing you to different ways to improve your health through researched breath practices
22-page E-Book with clear instructions on how to do the Breath practices
Two Bonus practices
Reduce your stress level, build your lung capacity and improve your overall wellness by learning to breathe correctly
Yours to Keep forever.  Just $19.97
Custom Workshops
Workshops are a fantastic way to dive into a topic like meditation, learn a new beading skill, learn a new skill or how to make a  mala necklace. 
Andrea can custom design a workshop on a variety of topics including:
Yoga for your Ayurvedic Dosha
Aromatherapy Bracelets, Essential oils, and Chakra Balancing
Functional Nutrition
If you have some friends who want to do an online zoom workshop just for your group, reach out to me and we will work out the details.
Please feel free to contact me at 239-634-0739 or andrea@heavenlanecreations.com for a FREE 30-minute consultation, and discover how Heaven Lane Healing & Creative Arts can work with you on the path to health and happiness.