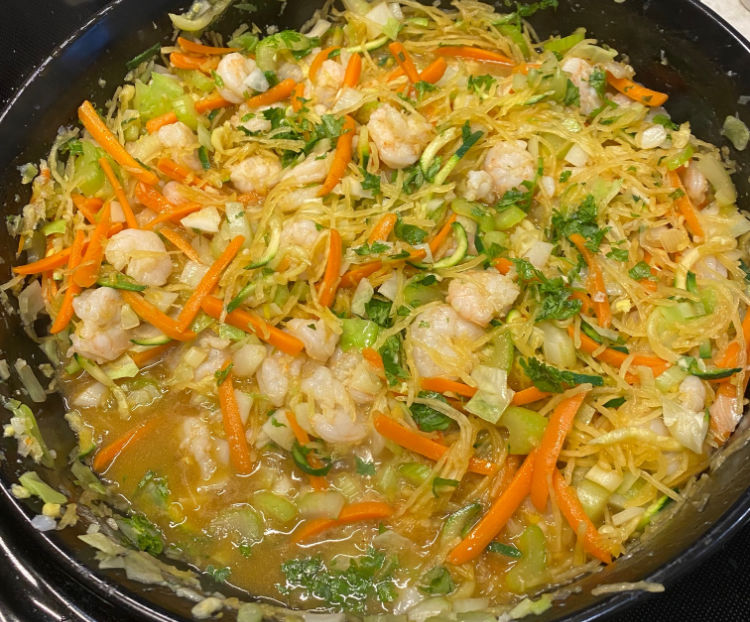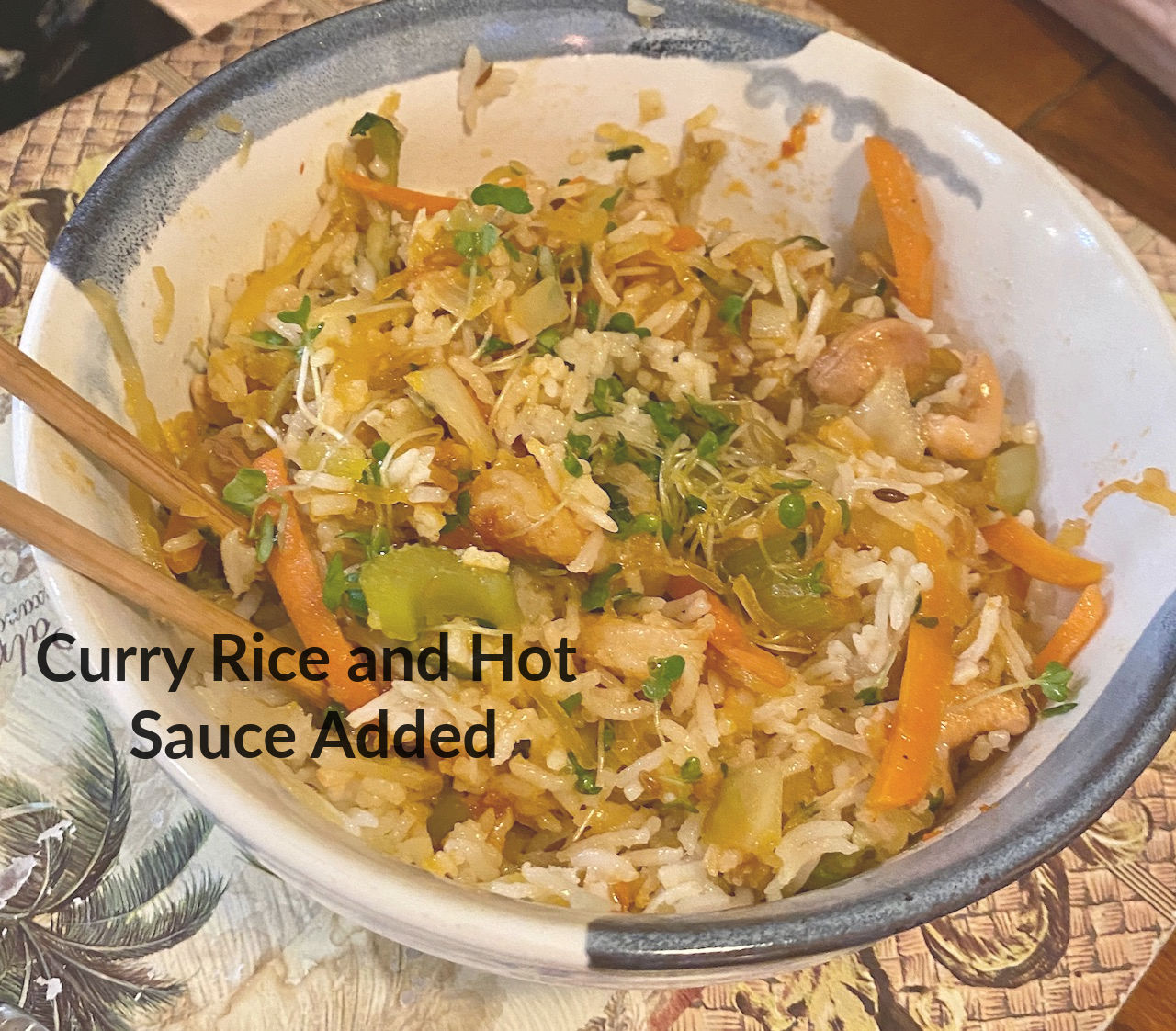 Recipe of the Month Blog
Healthier Pad Thai That Tastes So Good
Ingredients for Paleo Pad Thai
1/2 of a Large Spaghetti Squash Pre-cooked in Instant Pot or Oven
3 TBLSP of Coconut Amino Hoison Sauce (I like Coconut Secret Brand which is gluten-free and organic)
3-4 garlic cloves minced
1-2 tablespoons of freshly grated ginger
1 tsp Sea Salt
2 tablespoons Coconut Oil
3 stalks of celery
8 ounces of Baby Bella Mushrooms
5 julienned carrots
1 zucchini spiralized
1-2 cups of shredded cabbage
Minced fresh cilantro
1 small lime
1 tsp of toasted sesame oil
3 small shallots or one large onion diced.  (I use shallots because I have a sensitivity to onions)
1 3/4 tablespoons of fish sauce
1 lb of fresh shrimp, chicken, or tofu
Directions for Making the Pad Thai
Cook your spaghetti squash in either an instant pot or in the oven.  I cooked mine quickly in the instant pot.  I used the high setting of pressure cook for 8 minutes.  My spaghetti squash was so big that we cut it in quarters and only cooked two-quarters of it. To remove the squash from inside the skin, use a fork to scrape out your squash.  It will be just like noodles.
Gather all your other ingredients.
Prepare the sauce by mixing the fish sauce, coconut amino hoisin paste with a couple of tablespoons of water.  Set aside.
Using a large flat pan or a wok, pre-cook your chicken, shrimp, or tofu in coconut oil or some other high smoke point oils like avocado oil.  In other words, do not use olive oil for this. Remove the protein from the heat and put it aside in a covered dish.
Combine your diced shallots, garlic, and ginger.  (I use my mini processor to chop.  So much faster and more consistent size.)
Add more oil to the pan and when hot, but not sizzling, add your garlic, ginger, shallot mix.  Cook until soft.
Add carrots, spiralized zucchini, celery, mushrooms, cabbage, and any other fresh veggies you want to add and cook for five to seven minutes
Add your pre-cooked spaghetti squash.
 Add the sauce.  If you need more liquid, you can add more water or a touch of toasted sesame oil for flavor.
Add your minced cilantro and squeeze some lime on the completed Pad Thai.
My family added rice to theirs and hot sauce.  I ate it as is and thoroughly enjoyed every bite.