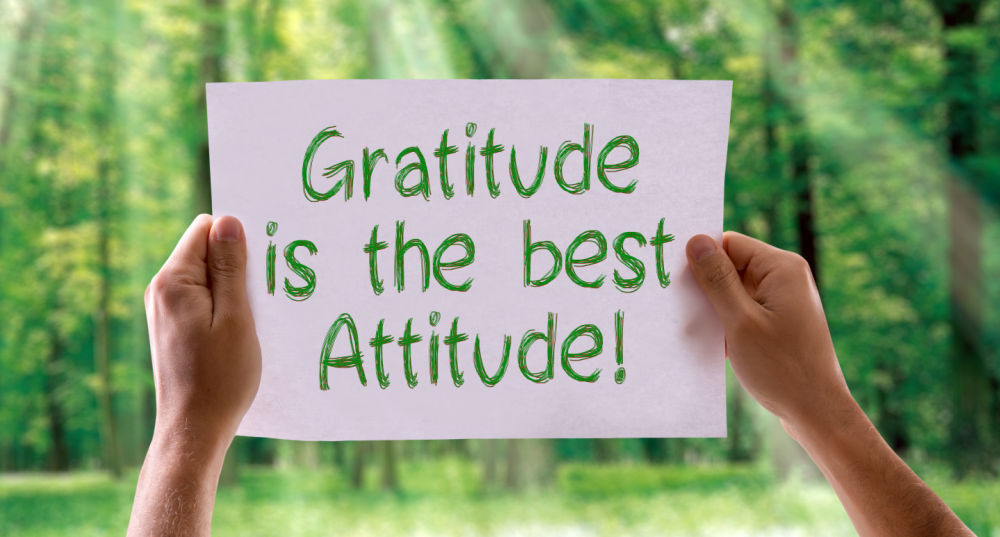 Do you have 15 minutes each day to easily improve your health?
More than 225 studies have shown that joy and happiness are good for us.  What creates joy is a bouquet of components including gratitude, according to Elissa Epel, Phd. Professor and Vice Chair of the Department of Psychiatry at the University of California San Francisco.   Epel was part of the Global Joy Summit that I have been watching this past week.
Gratitude is talked about a lot at this time of year.  But imagine for a moment that you can make gratitude a way of life no matter what time of year and what is going on in your life.  Is this a pipe dream?  Have you started rolling your eyes? Hear me out. Wiring yourself for gratitude takes very little time and can be one of the biggest emotional determinants of physical health.  As Epel puts it "positive emotions and wellbeing buffer the effects of stress."  It is medicine without the negative side effects.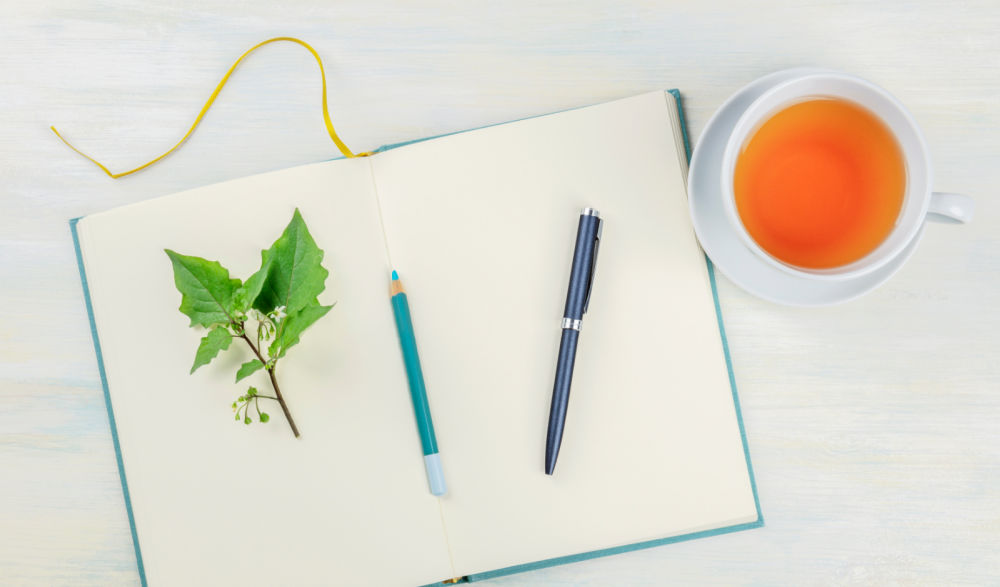 Do You have 15 Minutes a Day?
The Berkeley Greater-Good-In-Action Program is packed full of resources to help you get started.  Here is their suggestion for a 15-minute daily Gratitude Journal practice. 
Be as specific as possible—specificity is key to fostering gratitude. "I'm grateful that my co-workers brought me soup when I was sick on Tuesday" will be more effective than "I'm grateful for my co-workers."
Go for depth over breadth. Elaborating in detail about a particular person or thing for which you're grateful carries more benefits than a superficial list of many things.
Get personal. Focusing on people to whom you are grateful has more of an impact than focusing on things for which you are grateful.
Try subtraction, not just addition. Consider what your life would be like without certain people or things, rather than just tallying up all the good stuff. Be grateful for the negative outcomes you avoided, escaped, prevented, or turned into something positive—try not to take that good fortune for granted.
See good things as "gifts." Thinking of the good things in your life as gifts guards against taking them for granted. Try to relish and savor the gifts you've received.
Savor surprises. Try to record events that were unexpected or surprising, as these tend to elicit stronger levels of gratitude.
Revise if you repeat. Writing about some of the same people and things is OK, but zero in on a different aspect in detail.
Write regularly. Whether you write daily or every other day, commit to a regular time to journal, then honor that commitment. Here is the link to their website packed ful of ideas.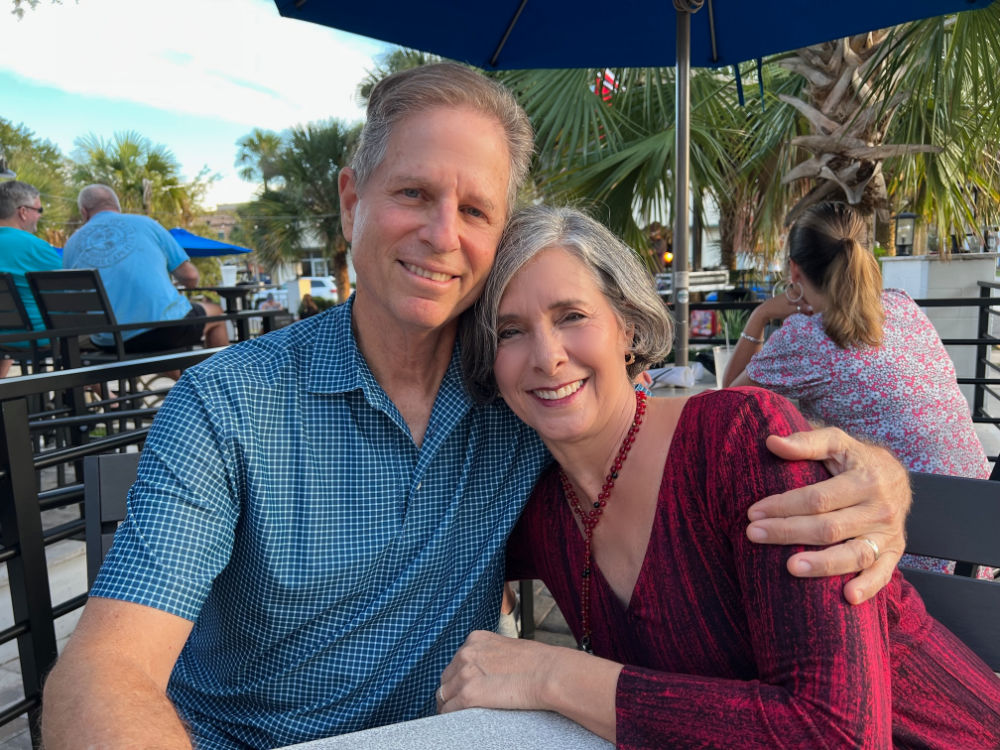 Day 1 of Andrea's Gratitude Journal
Let's do it together and share with each other.  I am ready to make the commitment, are you? Please comment on this blog  below or on social media to share.  Let's flood our lives with gratitude and joy for our health!
I am grateful for Mark, my husband, who has been with me for 42 years. His humor has kept things light in even the darkest of times.  His devotion to me and our family has shown our three boys the true meaning of being a husband and a father.  This week he has helped me laugh more times than I can recount. 
I am grateful for my mother who taught me the love of cooking and good food. Whenever I cook, I feel her presence.  All those years that she thought I was ignoring her kitchen wisdom appear miraculously and divinely during my cooking and baking. 
I am grateful for my middle son, Daniel, who showed up before the hurricane to help us get ready, after the hurricane to clean up and this week, again to help us spruce up our house as we get it in the best shape ever. He even built a new cabinet for me.
I am grateful that my son, Ben, takes the time to FaceTime three to four days a week so that our granddaughter Isabela knows her grandparents who live so far away. He speaks with her only in English to make sure she understands both English and Portuguese. I am grateful for my youngest son Gabe who is direct, brutally honest, and very attentive on the phone with me, as he navigates a career in Private Equity in NYC.
I am grateful for Hurricane Ian. What I have learned during this event I have shared in many blogs. (see here) But the hurricane is starting to feel like a big cleansing.  All of the items weighing us down.  I started a massive house cleaning and donating process.  I have given away so many items to people who need them.  I feel lighter and ready for 2023.  I am less tethered to my items and more connected to people.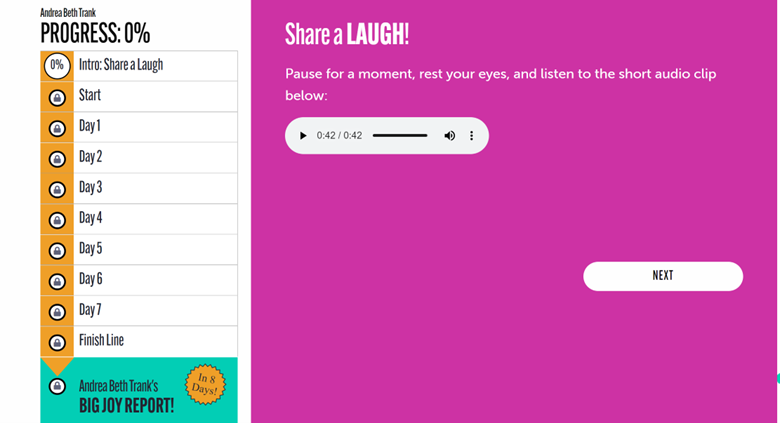 Mission Joy; Finding Happiness in Troubled Times  sponsored by the Berkeley program Greater Good In Action is doing a week-long challenge to include micromoments of happiness in your day.  This morning, it was one minute of laughter.  I turned on the recording and my husband and I started giggling uncontrollably.  I could feel the endorphins flooding my body as well as an energy rush.  It felt so good.  If you want to join, you can click on this link.  They are doing research which I think is cool.  Having the science to prove that micromoments of joy can lift us up in troubled times seems like a good use of our best minds and hearts.  Don't you agree?  Happy Thanksgiving to my friends and family who celebrate.
Namaste,
Andrea