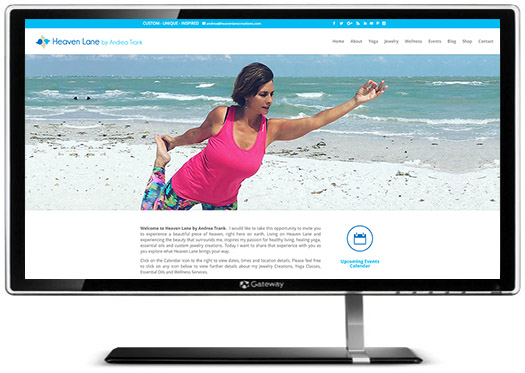 HEAVEN LANE BY ANDREA TRANK LAUNCHES NEW WEBSITE
AND NEW WELLNESS PROGRAMS IN SOUTHWEST FLORIDA
Heaven Lane is a special place where students of all ages do gentle yoga
and meditation in nature, make mala necklaces and aromatherapy bracelets,
and learn about essential oils and nutrition. Andrea also designs and sells beautiful
and unique custom designed handmade jewelry.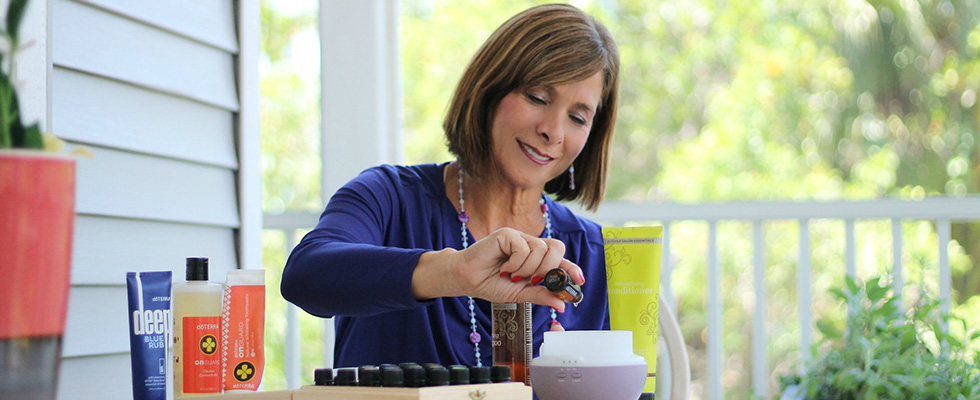 Fort Myers, FL – (August 22, 2017) Andrea Trank is thrilled to announce the launch of her new website and the growth of her Southwest Florida small business. She is the owner and founder of Heaven Lane by Andrea Trank where she offers custom jewelry pieces, healing yoga classes, essential oils, healthy living and wellness workshops and consulting to SWFL and beyond. 
Heaven Lane by Andrea Trank offers a unique and very customized experience designed to meet your individual needs and desires. Andrea enjoys creating custom, one-of-a-kind jewelry pieces to fit your unique style and match your personal look or the perfect accessories for an upcoming special event.
Andrea and her colleagues also offer a flexible pathway to healthier living via custom designed yoga, essential oils and wellness classes and workshops specifically developed to meet your physical, emotional and health goals. She is also available to come to your location for private yoga classes and workshops.
Since Heaven Lane's greatest passion is helping people find success, the company also offer customized marketing services to help you take your wellness business to the next level and get that extra added boost you've been looking for!

About Andrea Trank – Andrea's background is as eclectic as her jewelry designs. She has been a TV news reporter, public relations consultant, science teacher, college professor and entrepreneur. Her passions are health, clean living, beauty and overall wellness. She has worked with all age populations of men and women including pregnant students in all settings – hospital, nature centers, gyms, corporate wellness programs, and privates. Her advanced teaching and science degrees and background mean you will receive the most attentive, carefully crafted, compassionate yoga instruction that will meet your physical and emotional needs.
Read more about Heaven Lane by Andrea by visiting her website at https://heavenlanecreations.com.   
###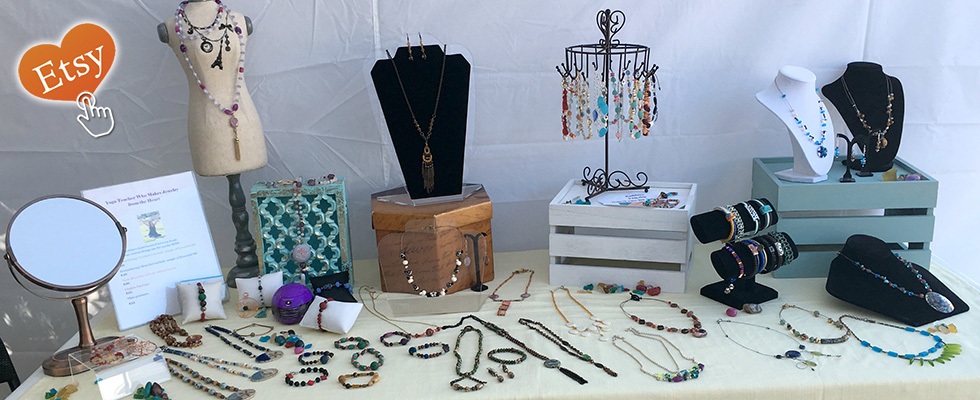 Please feel free to contact me at 239-634-0739 or andrea@heavenlanecreations.com for a FREE 30-minute consultation, and discover how Heaven Lane can work with you on the path to health and happiness. If you are interested in jewelry, you can use the contact form or order through my ETSY store.