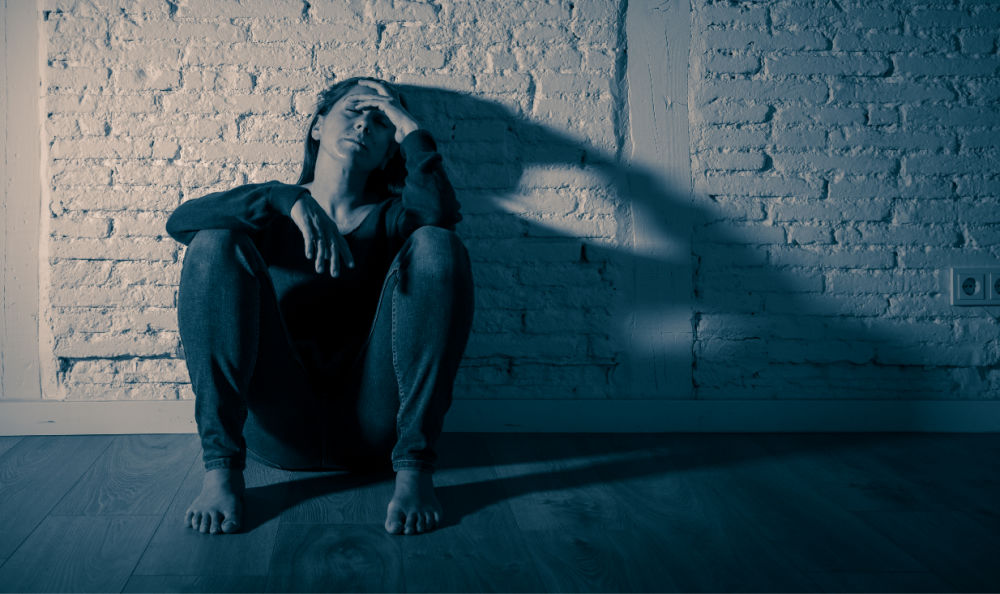 I Had to Get a Handle on My Emotions to Allow for Healing!
Last week I wrote about mostly the physical aspects of getting COVID.  This week I had time to reflect on how I was mentally responding during the bout with the virus.  I would give myself a B as far as a grade. Let me explain why.
I had read my fair share of news reports on the pandemic and had also consumed a great deal of scientific literature. Much of this information was not very comforting. In fact, it scared me.  Yet I was hopeful that when the time came, my body would mount a strong and quick response. When I got ill, I did have an expectation due to my general state of health, that I would get a mild version of the virus. However, that is not what happened and frankly, at first, I was shocked and dissapointed with myself.  However, out of this dissapointment, grew a new level of understanding and self-compassion as well as strength and resilience.
Both my husband and I were forced to face our own fears about being sick and face the complicated way people were expressing their care.  Some people had a difficult time just offering us compassion and allowing us to make decisions we needed to for ourselves and our loved ones.  They were spreading their own contagion of fear.  When you are sick and having to navigate both your own emotions and the emotions of others, it can lead to stress and anxiety.  It was during these moments, that I was so thankful for my HeartMath practices.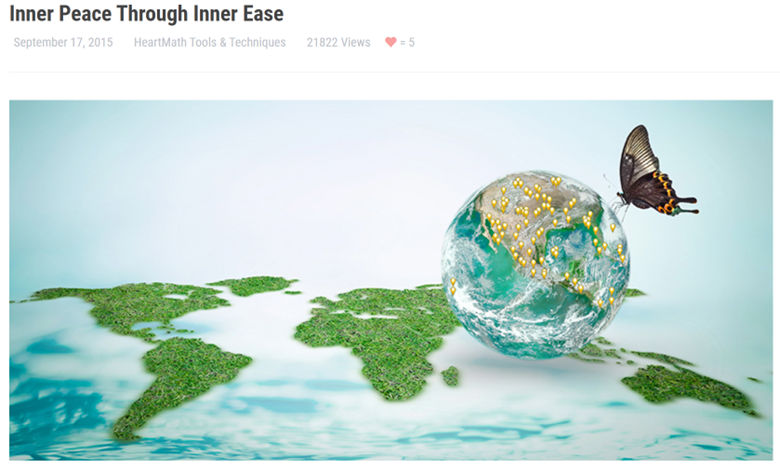 HeartMath's Inner Ease™ Tool
I used my Inner Ease™ practice to just let go of the need to change what was happening.  In the Inner Ease™ technique, one breathes in and out of the heart a feeling of ease.  What does ease feel like?  I often visualize a time and a place when I was completely relaxed and feeling good.  Then I start to paint details in my mind's eye and heart of what that place looks like, feels like and sounds like.  This practice, like many of the other HeartMath's tools are designed to draw you out of negative emotions into some sort of renewing feeling associated with good experiences.  In this way, I was able to get out of the negative loop thinking that I was struggling to control.
I admit that depleting thoughts and associated emotions struck me a few times during my several weeks of being ill. I recognize that they stemmed from my dislike of being sick especially because I am so careful with my health.  Here are a few of the depleting thoughts feeling and attitudes I had to shift from: "What if I do not get better?  How did I get the virus?  Why is this happening to me when I have so many things I want to do but do not have the energy to do it?
The simple practice is very effective when you want to let go of your suffering.
Emotional Regulation Can be Practiced!
Emotions are very powerful when it comes to healing from sickness.  Yet they are often overlooked in the frenzy to find a cure.  Paying attention to the thoughts, beliefs and feelings that are either helping or hindering your healing journey is a practice worth adding  to your healing toolbox.  Once you develop awareness, then you can learn the art of shifting to a higher vibration of healing energy.  I can help.  Namaste, Andrea