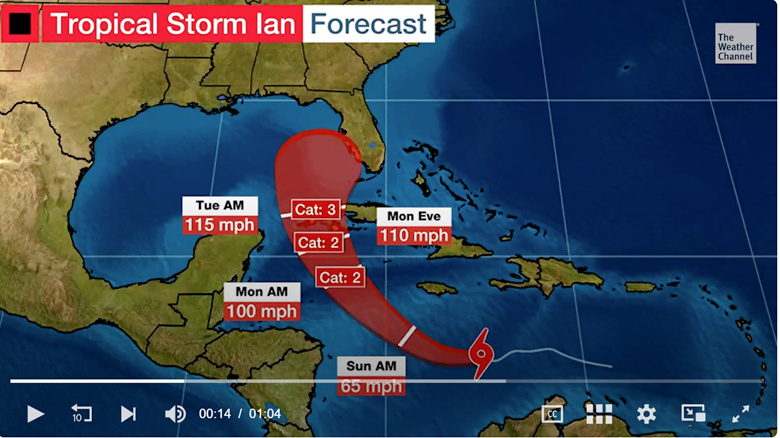 What happens to our nervous system when waiting for a hurricane?
As I walked into Pelican Sound to teach yoga Saturday morning, I immediately noticed the frazzled energy of the room…. Several conversations going on at once as the ladies were expressing their concerns over the possible Hurricane.  "Will Ian cancel my surgery on Monday?" I heard one woman ask.  Another chimed in "all appointments have been cancelled at the hospital near me.  I heard it on the radio."  Across the room, "should I stay or should I go?"  And another nervously laughing piped in "will this be another get prepared and then nothing, as the storm takes a last-minute turn?"  Or, I thought to myself, "will this be another Irma?" 
I was already mentally exhausted as I had experienced a fitful night of sleep pondering the scenarios and decisions about the upcoming week!  The trauma of Irma was etched into both my husband's and my brains, bodies and nervous system.  Unfortunately, our dogs have been overreacting to garden variety thunderstorms which have been more numerous this summer. So that just added to the stress.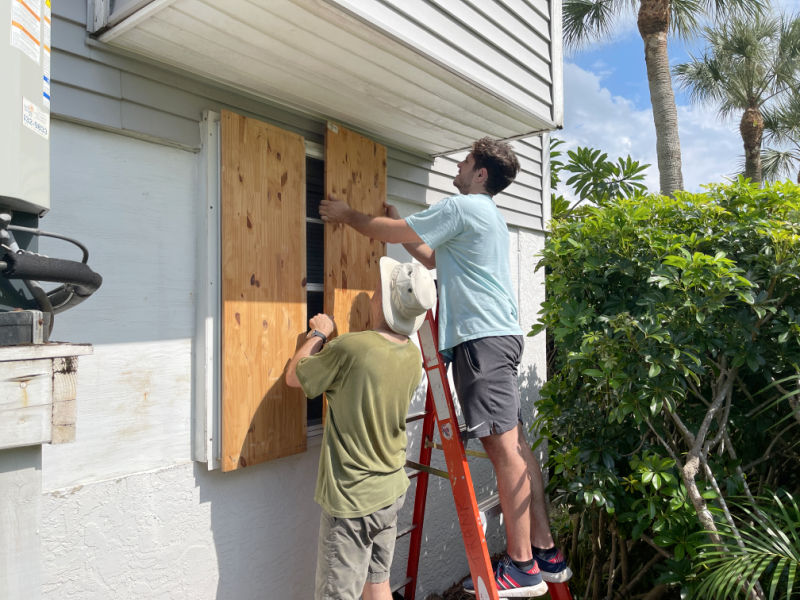 Daniel drove down from Tampa to help his Dad Block Off the Basement Windows
Was Ian going to be another Irma? Memories of pulling in and out of gas stations on the long trek up through the never-ending state of Florida.  When you live on a peninsula and the whole southern part of the state is under a watch, several million people have just one way to go— North.  During Irma we found what we were told was the last hotel room that allowed pets in the northern most spot of Florida—Tallahassee.  We were completely out of gas.  Our dogs, particularly our smaller one, Mowgli, was so frantic either because of our energy or the weather that he immediately got sick to his stomach.  In fact in the four days we were there, it was nearly impossible to walk him.  Mark recalled that the winds were so strong, that they were lifting 8 lb Mowgli up on their short walks outside to relieve him. (see this blog post for more about our last Hurricane experience)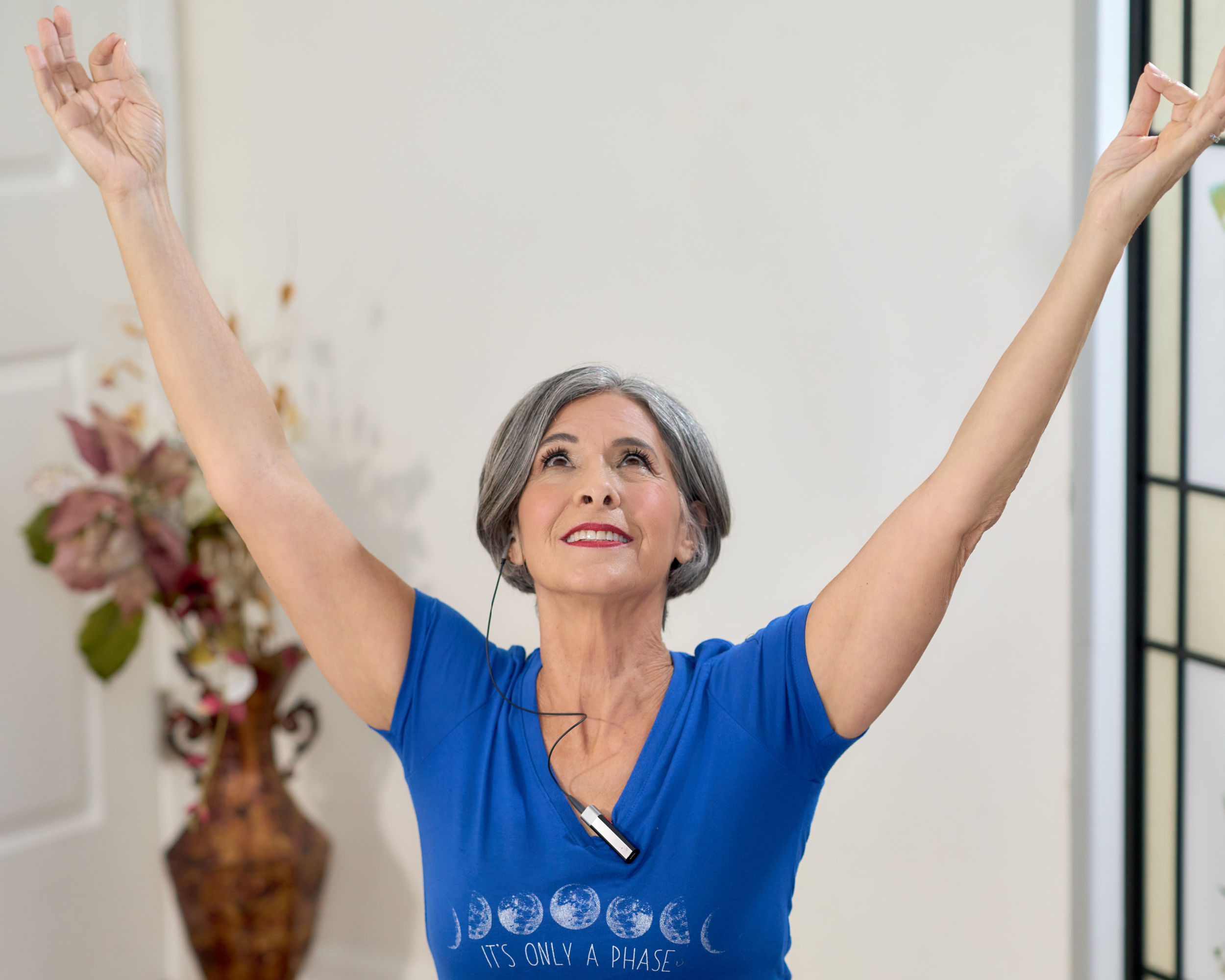 Back to Future: Yoga on September 24 2022
So on this Saturday morning , I knew exactly what my students and I needed during this class– how to recognize when your nervous system is getting dysregulated and what you can do about it.  I first walked the group through the HeartMath practice known as Inner Ease 
Then I gently started moving their bodies in a series of Chair Gentle Somatic Yoga flows.  Soft meditation music accompanied us.  Ten minutes before the end of class, I tested their ability to control an extended exhale known as the Carbon Dioxide Discard Rate.  I had just heard about this from an esteemed scientist and health expert named Dr. Andrew Huberman, Stanford University Professor of Neurobiology and internationally known podcaster. On the Huberman Laboratory, he breaks down complicated science and makes it accessible to everyone.  It takes less than 3 minutes to do.
What Now?
Once you determine the current state of your nervous system regulation, Dr. Huberman suggests an effective way to improve your nervous system response and overall wellness is through the use of Non Sleep Deep Rest (NSDR).  In yoga, we share a version of this tool called Yoga Nidra.  But if you do not have the time or inclination to do an entire Yoga Nidra practice, ten minutes of NSDR can do the trick.  Try it out and let me know what you think? In the recording I am providing you below, there is no music, so you could add music in softly in the background. Click on the image below to get to the recording.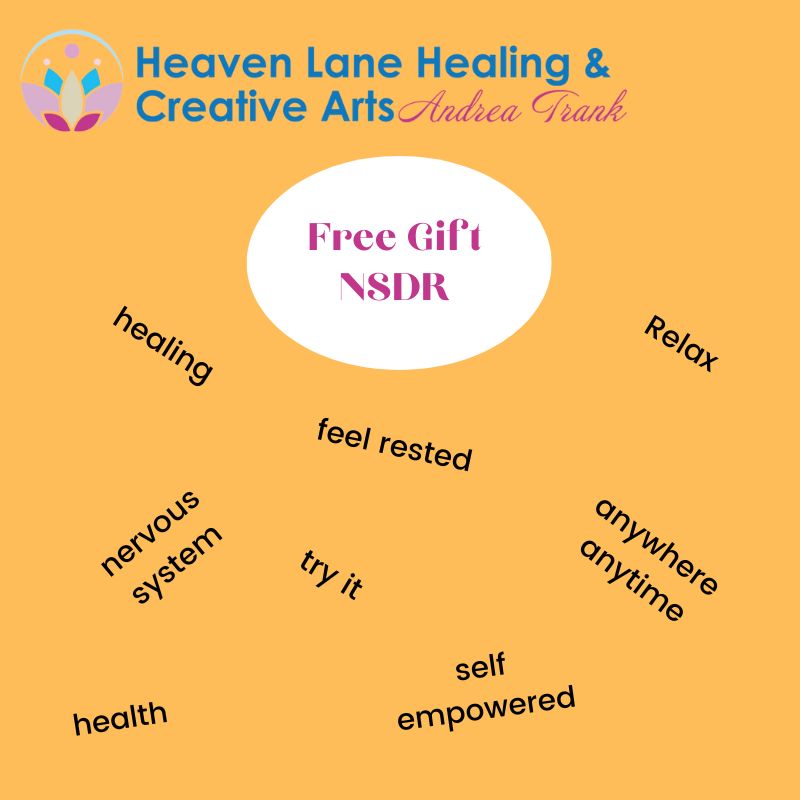 Whatever stress you are facing–whether big or small, you can learn to limit the effects on your nervous system with practices such as these that I have shared with you.  Isn't it nice to know that you are have a toolkit for handling whatever you are facing.  Reach out if you need my help!
Namaste,
Andrea