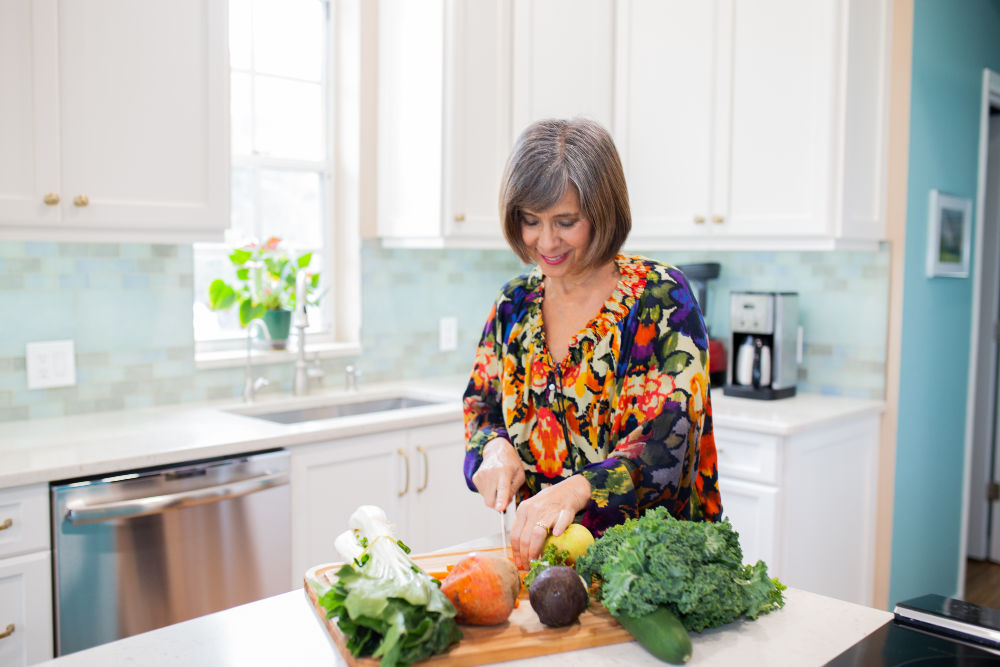 As long as I can remember, my mother was in the kitchen cooking and baking homemade foods.  She loved the kitchen and she was trying, with the current knowledge available, to keep her family healthy.  40 years later, as a certified health coach and functional nutrition advocate with advanced training, I honor my mom by cooking many of her specialties with slightly healthier twists. 
Food can taste delicious and be medicine if you remember some basic tenets
The quality of the food matters (consider organic, nongmo, free range, grass fed, wild)
The source of the food is known (local is best)
The way in which the food is prepared and by whom (the cook using healthy techniques)
Let's look at each of these points in greater depth. 
1. Higher quality food costs more. Saving money by buying poor quality food is pennywise and pound foolish. I often marvel that people would never consider putting low-quality fuel in their cars, but do not take the same care with their own internal engines. If you want to nourish your body and avoid paying for medicines and surgery later on, then pay a few dollars more for the highest quality ingredients you can find. Most of us are saving money for not eating out.  I chose to spend money on food and skimp on clothing. 
2. Where the food is grown and how it is grown is crucial to health.  For one thing, GMO or Genetically Modified products, which are ubiquitous in the US, are considered unsafe to eat by most other countries and an increasing number of health professionals here.   In addition, most U.S. conventionally grown corn, soy, and grain products are sprayed with pesticides and herbicides that researchers have shown are both on and in those products.  Just in case you think those toxins are not poisonous because you don't end up in an emergency room immediately, think again.  They build up in your system over time and interact with your genes.  Many modern chronic diseases including adrenal fatigue, hormonal imbalance, insulin resistance, metabolic syndrome, inflammatory diseases such as heart disease, diabetes, Alzheimer's, Depression, anxiety, and dozens of autoimmune conditions are all being traced to three main culprits– diet, stress, and environmental toxins. 
3. How you prepare the food matters.  For instance, I have learned that olive oil which my mother used all the time for cooking is best not heated to high temperatures.  When I cook at high temperatures I use ghee or coconut oil which both have higher smoke points.  What that means is that the oil stays stable at higher temperatures.  Changing the structure of the oil causes oxidation which leads to inflammation in our bodies.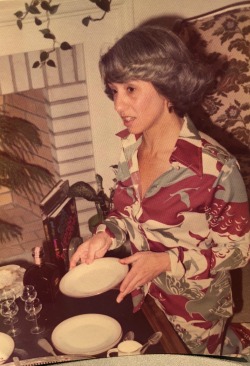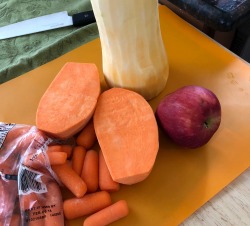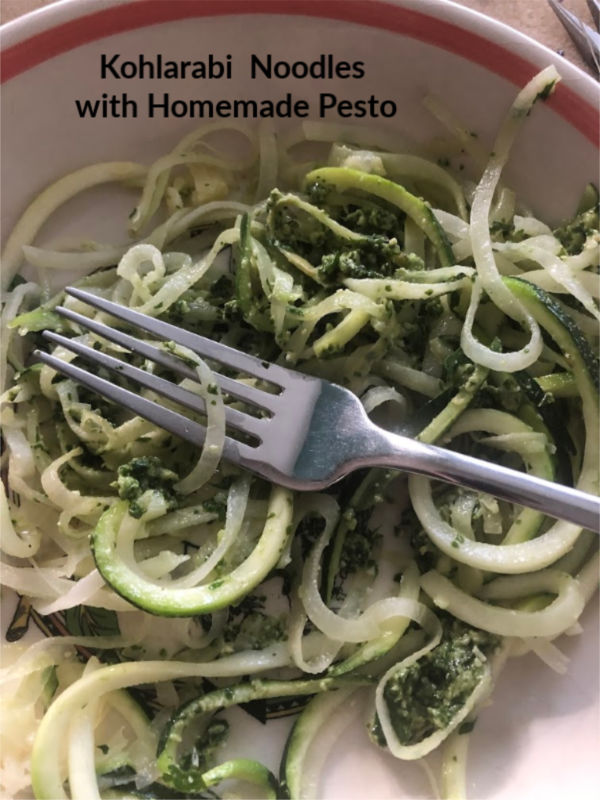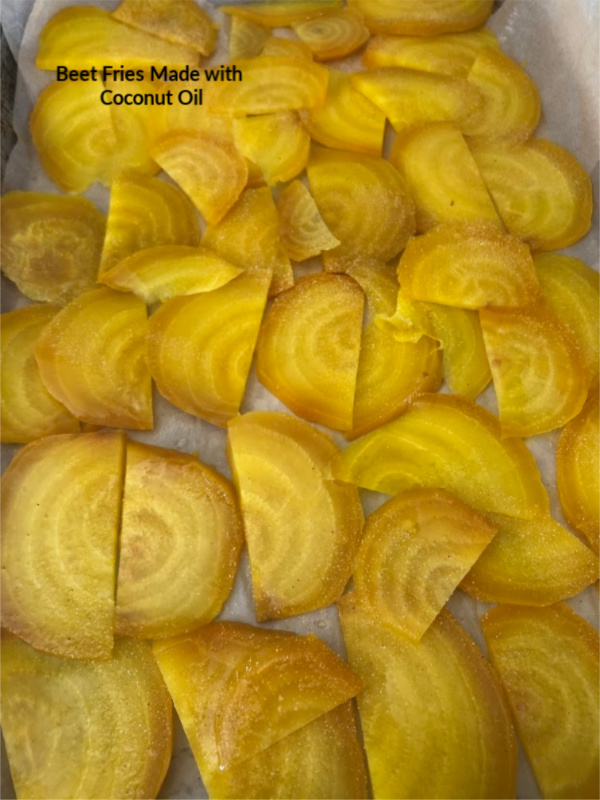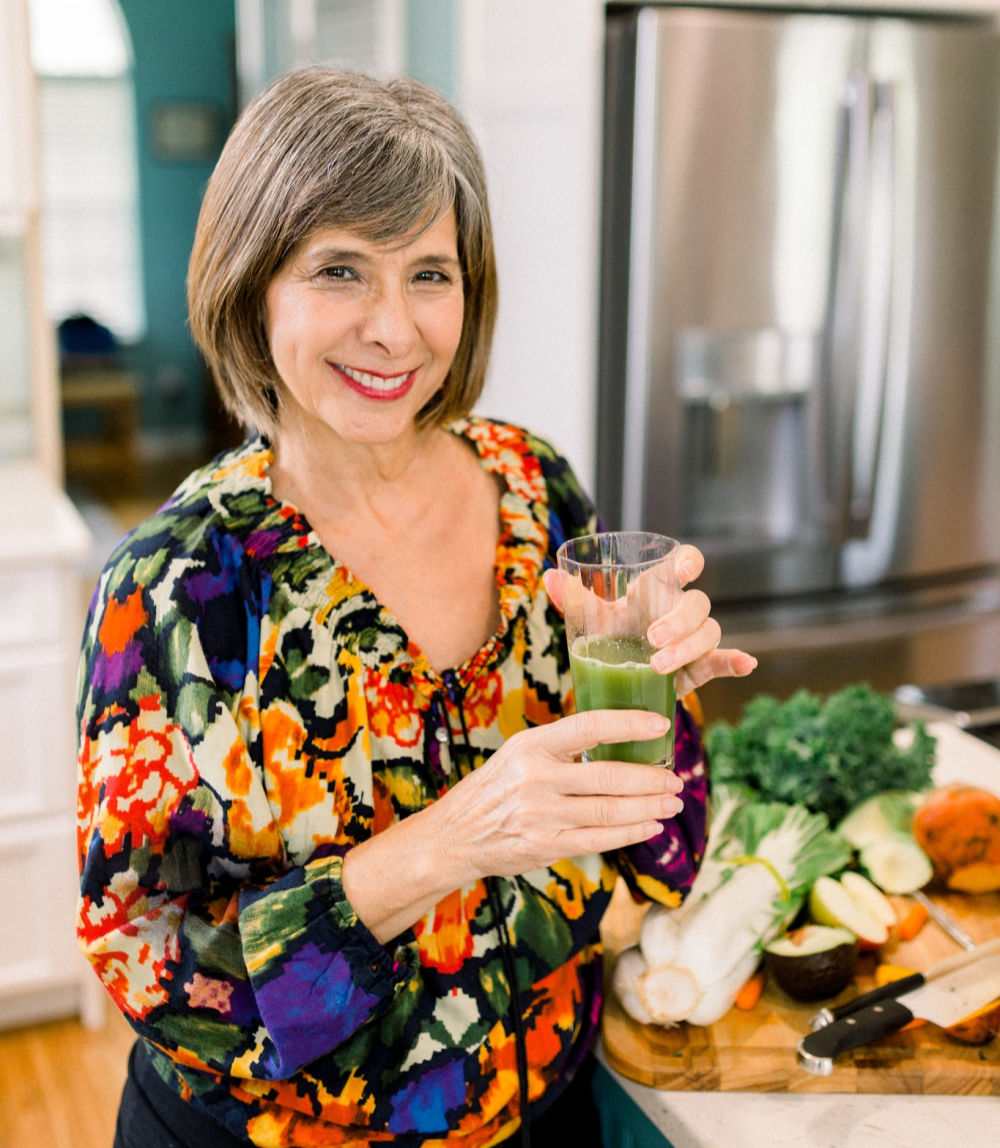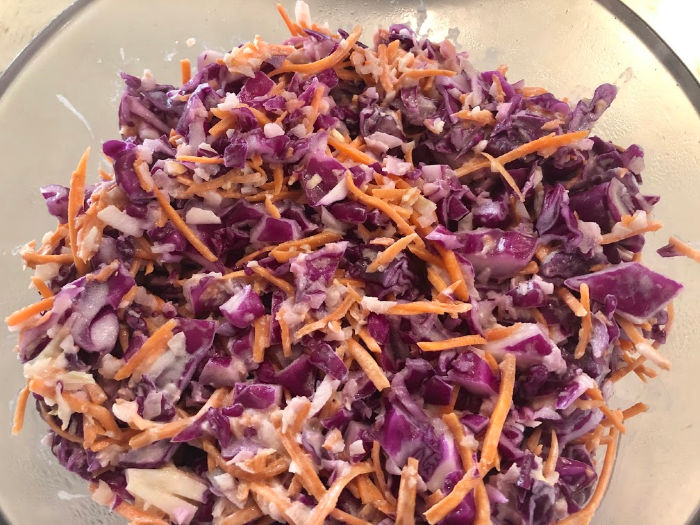 Healthier Version of Traditional Summer Coleslaw
Ingredients
1/2 head of purple cabbage
lots of shredded carrots
lots of shredded kolrabi or any other kind vegetable that can be shredded and eaten raw
Radishes shredded (Daikons are my favorite)
Minced garlic (3-4 pieces)
Minced ginger (2 inches)
1/2 cup pure olive oil
1/4 cup maple syrup or honey
2 TBSP.  Apple cider vinegar
2 TBLSP organic dijon mustard
2 TBLSP Vegenaise (no soy) Mayonaise
Directions:
Chop all your vegetables and place them in a big bowl.  Mix them around to evenly sort them
Heat up your olive oil, garlic, ginger, honey, and mustard till they are mixed well.
Take off the heat and add the apple cider vinegar and the Vegenaise mayo.
Pour over your mixed veggies.  Mix thoroughly
Refrigerate for at least an hour for everything to set
Please feel free to contact me at 239-634-0739 or andrea@heavenlanecreations.com for a FREE 15-minute consultation, and discover how Heaven Lane can work with you on the path to health and happiness.