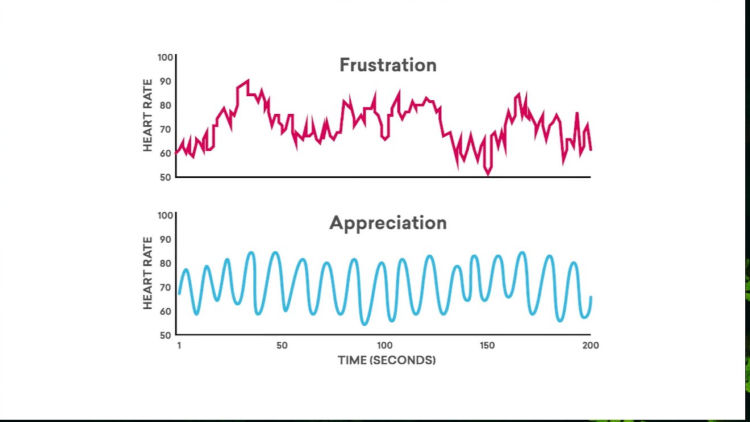 How Stress Affects Your Health! 
What is Stress?  According to the HearthMath Institute, it is the "wear and the tear the body experiences in reaction to everyday tension and pressures." According to the American Institute of Stress,  "up to  90% of health problems are related to stress."  Those problems include heart disease, high blood pressure, stroke, depression, anxiety, cognitive decline, and sleep disorders, to name a few. The bad news is if you are feeling overly tired and fatigued, anxious, nervous or depressed, have sleep problems, repeated headaches or minor aches and pains, these could all be caused by your response to the stress you are experiencing. The good news is there are very well researched, non-invasive non-pharmaceutical ways to improve your response to stress.  I am now certified to teach you the proven HeartMath emotional regulation techniques that will greatly reduce the effects of stress on your health.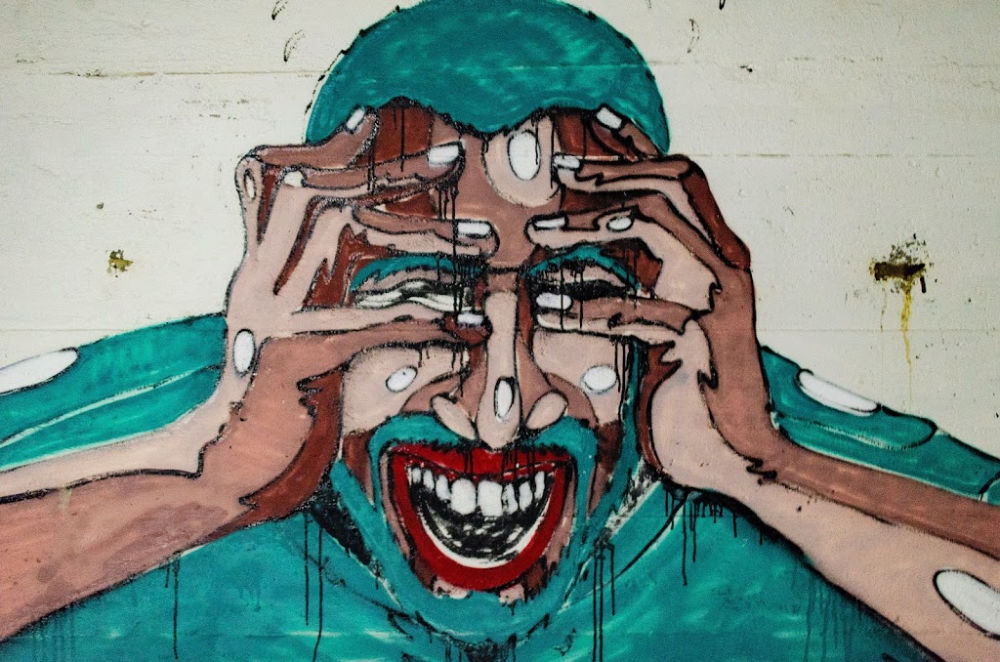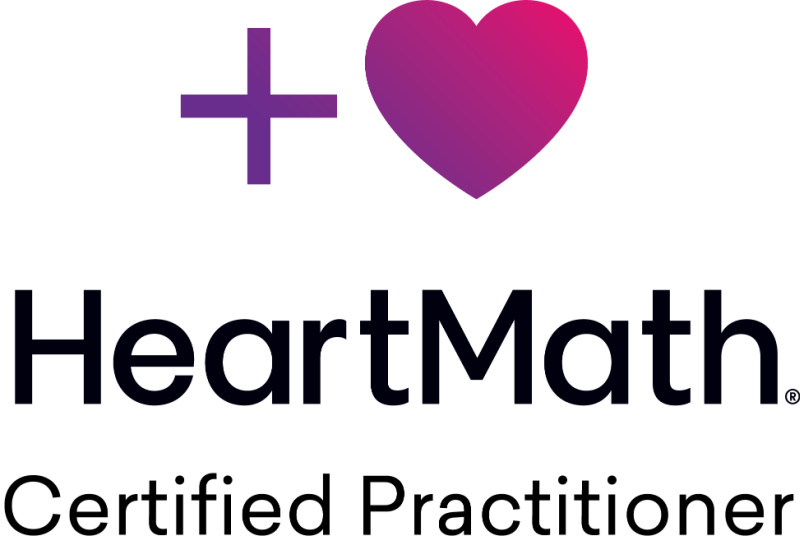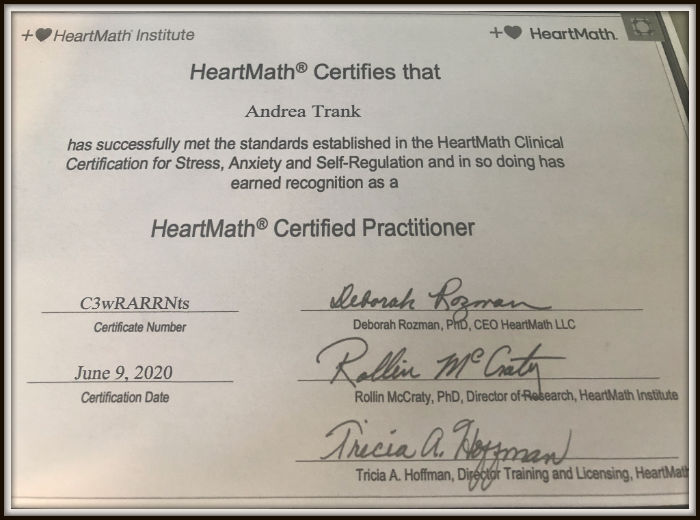 Through my clinical certification with the HearthMath Institute's Training on Stress, Anxiety & Self-Regulation, I have learned proven techniques to help you respond to stress in healthier ways. I will help you go from depleting emotions to renewing emotions through breath practices and other easy-to-learn techniques that will allow you to self-regulate during high-stress times and develop a more coherent heart rate all the time. In other words, improve your baseline health.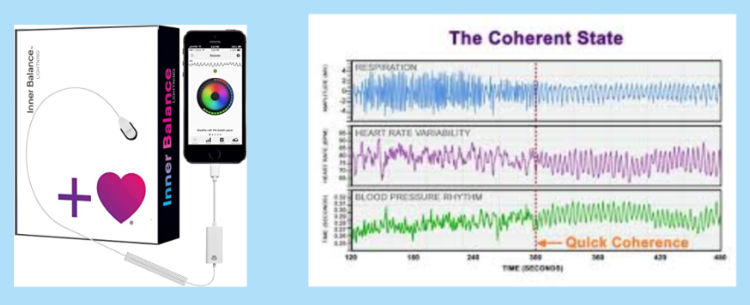 There Is Amazing HRV Technology That Can Help! But We Can Accomplish the Mission Without it!
I am investing in HRV technology because I am one of those people who love to have the data to see the progress I am making.  However, you do not have to use the technology to get the benefits from HeartMath sessions with me.  I will teach various techniques for improving Heart Rate Variability that you can use during high-stress moments and other techniques that you practice during calmer moments.  By learning these different techniques and practicing them, you will improve your heart rate readings.  Looking at the graph, they will go from the picture on the left to the picture on the right.  In doing this, you will not only be improving your mental health, but the research is clear, you are lowering your risk for all of the major stress-related diseases.
I am offering you this program in either individual sessions, where I will teach you two techniques online (60-minute sessions) at a  rate of $100.00.  Reach out to me for more information and to get on my schedule. Or 6 sessions for a savings of $50.  Pay just $550.
Here is a summary of what these 6 sessions will include:
We will identify your challenges and establish training goals

We will learn to use the Depletion to Renewal Plan

We will learn what these heart rate charts mean and how to use them if you are using the technology

We will gather data about your initial heart rate

Each meeting I will teach one or two techniques and we will practice them
You will be given homework to practice
We will evaluate your progress
I will provide you with handouts with step-by-step instructions to continue to use these practices
In These Sessions You Will Learn Simple But Powerful Techniques to Better Manage Stress
Please feel free to contact me at 239-634-0739 or through the contact page or through my email at andrea@heavenlanecreations.com for a FREE 15-minute consultation to see if this is the right program for you.