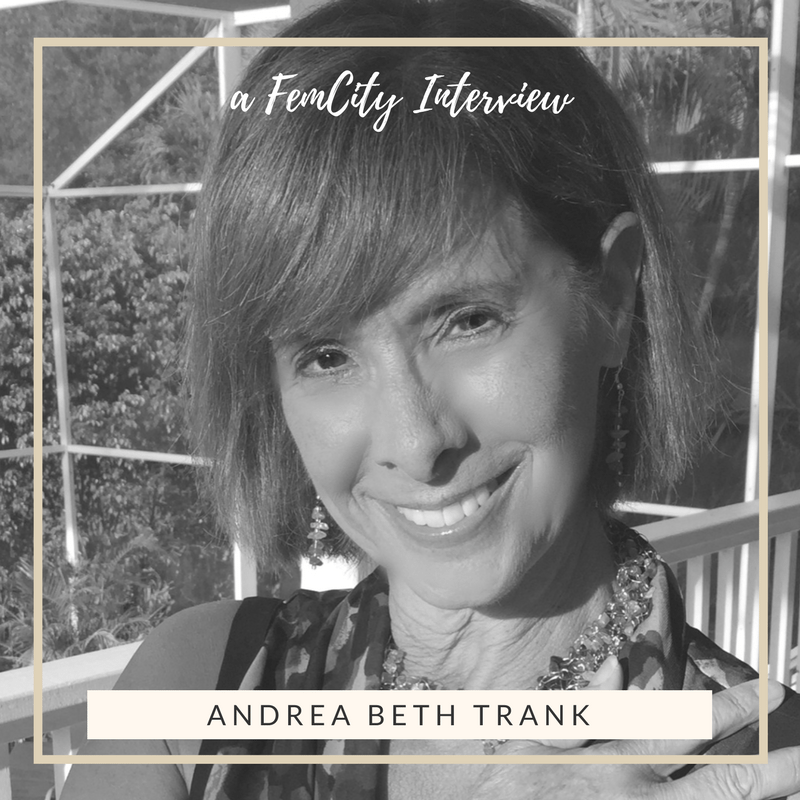 Balancing Two Businesses // A FemCity Interview
I had the wonderful opportunity to interview Global FemCity Member Andrea Beth Trank. I am in awe as to how she balances many roles in life and business all with a positive vibe. She is the Founder of Heaven Lane Creations creating uplifting jewelry and is the Founder of Heaven Lane Yoga as well. Here is her inspiration…
1. Why is it important for women to connect with their physical well being?
Our body is the Temple for our Soul. So many women are disconnected from their physical well being for a number of reasons 1) societal pressures that lead to many women doubting their worth and beauty, 2) reliance on other people's opinions to feel worthwhile and loved 3) internal or external pressures to take care of everyone. All of these factors can lead to a lack of real self-confidence, poor image or a feeling that they must be constantly comparing themselves to other women. Self-care is not the same as self-centeredness. Eating right, exercising, sleeping well and avoiding harmful chemicals is how you connect with your well being. When beauty comes from the inside with a real love of oneself by treating our bodies as the temples they are – it spills over into all other aspects of our lives including our businesses.
2. How does the physical body and business connect?
For me, my business must be sustainable. In other words, I will not compromise my health to be quote, unquote successful in business. I am a firm believer in the eastern wisdom that says your greatest wealth is your health. That is why my career path has taken so many twists and turns. I have been searching for ways to earn a living with the career that I am passionate about and that contributes to my own desire to be my most Vibrant Self. On a more practical level, you cannot be your best in business if your health is compromised. It may work for a while, but it will catch up with you.

3. Do you believe that the stronger our physical state is the stronger our businesses can be as well?
Well, let me put that another way. If you do not keep your body/mind and spirit physically strong, then it really does not matter how successful your business is, because you will not be able to enjoy the fruits of your labor. Money is a means to an end—what I really value is having the money to be able to spend on the healthiest foods, the best medical care, and fun times with my loved ones without the added stress of not being able to pay my bills. Plus, physical health leads to resilience. Resilience is needed to withstand the ups and downs of life and your business.
4. What is one-way FEMS can start to get more clarity in business through movement of their body?
Yoga teaches us to be mindful and present in all we do and to enjoy the process. If you are present and are enjoying the process instead of reaching for some distant goal, you will be happier. Since we cannot control outcomes, then success in business should be measured daily by the progress we make. The other lesson that I have learned through movement in Yoga is that the movement when aligned with the breath and the focus leads to balance. The balance of strength and flexibility on the mat can be translated to our approach in our businesses off the mat. We must stand strong in our goals and beliefs. However, we cannot be rigid, we must be able to bend and change as needed and that is where flexibility comes in.

5. What advice would you give to women that feel that they can't really find that motivation to move their body and exercise?
Don't set unrealistic expectations or you will get frustrated and give up. Start small but stick with it. It takes at least 6 weeks for a new habit to replace an old one. Don't consider yoga or any other exercise for that matter to be a magic bullet. Yoga is not a onetime pill that will take away your pain or make you healthier. It is a prescription for life that increases its effectiveness the more you stick with it. Most pills lose their potency over time. Yoga is the opposite. Yoga will open the doorway to a healthier lifestyle that will lead to other changes like eating better, being more present and compassionate and living a cleaner life.

6. What does Business for your Soul mean to you?
I joined FemCity because I believed it was about women who were not in business just for the money, but were interested in conducting themselves in a way that not only feeds their pocketbooks but also their souls. To feed our souls, our businesses should be aligned with our values and should contribute positively to our community and our world. Furthermore, we should put our money where our mouths are and actively work together to help each other be the most successful vibrant business women we can be.
Violette de Ayala is the Founder of FemCity // an online global network featuring business and lifestyle trends with over 70 local communities designed exclusively for women. Violette is also a motivational speaker, small business consultant, writer and mother of three. As a serial entrepreneur with over 20 years of experience, Violette is passionate about supporting women entrepreneurs through business growth, big vision strategies and positivity along the way. She has been quoted in Success, Entrepreneur, CNBC, Business Insider and NBC. For more inspiration and business tips, visit www.femcity.com and www.violettedeayala.com. Follow Violette de Ayala // @violettedeayala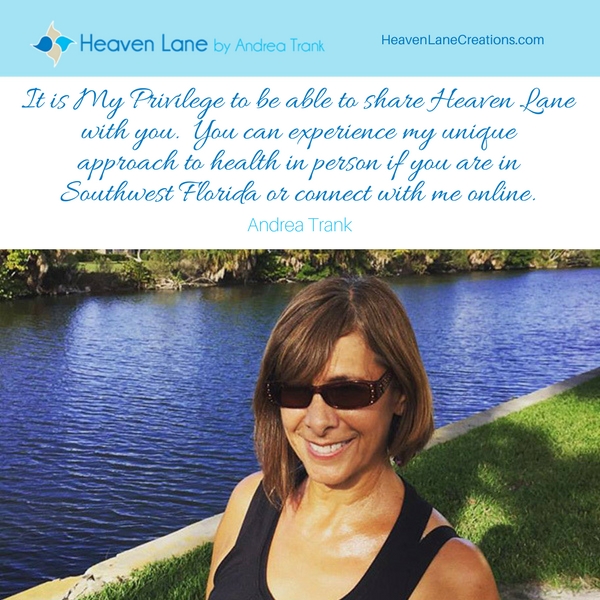 Please feel free to contact me at 239-634-0739 or andrea@heavenlanecreations.com for a FREE 30-minute consultation, and discover how Heaven Lane can work with you on the path to health and happiness. If you are interested in jewelry, you can use the contact form or order from my ETSY store.