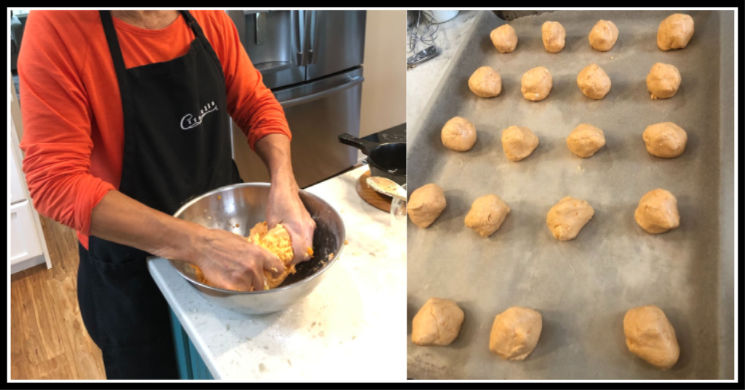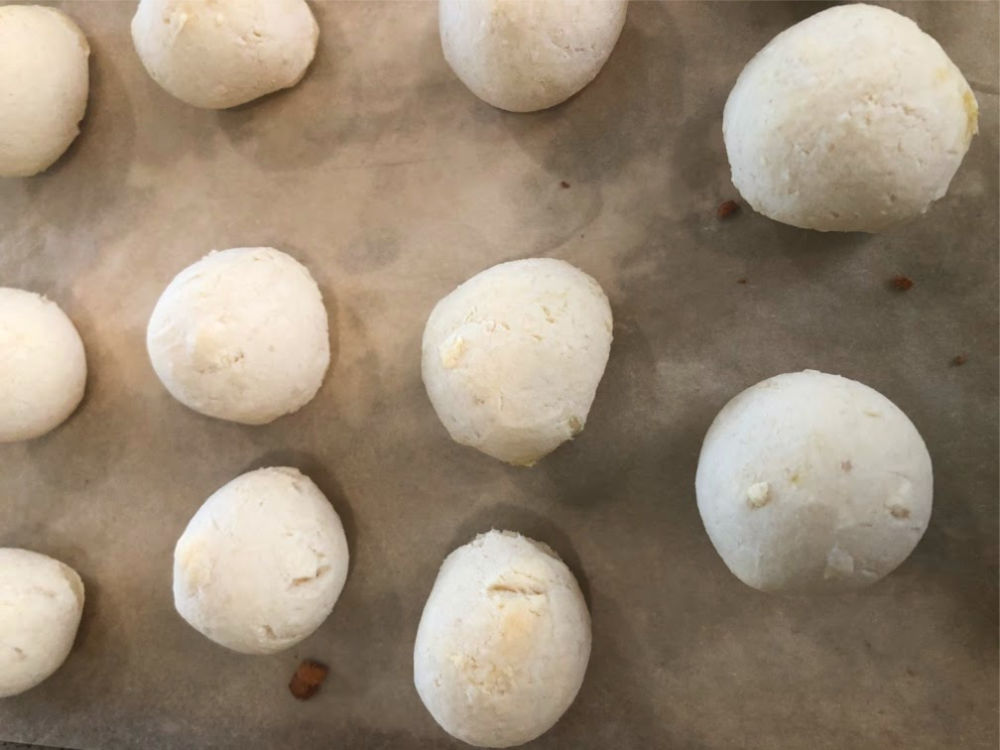 Recipe of the Month Blog
My Version of Brazilian Cheese Bread without eggs, milk, cheese or grains
Super Yummy
Ingredients for Pão de Queijo
(Brazilian Cheese Bread without Cheese and Eggs)
2 Cups Polvilho Azedo
1.5  Cups Polvilho Doce
1 cup of cooked Sweet Potato
1 tsp Sea Salt
1/2 Cup Melted Ghee or Coconut Oil (vegan option)
1/3-1/2 Cup of water as needed depending on the consistency of your dough
Directions for Making the Bread
Preheat your oven to 375 °
Cook your sweet potato in either a pressure cooker or oven until soft.  Remove the skin and mash it up
 Mix the 2 types of flour (one sweet and one sour), salt, melted ghee or coconut oil, and pre-cooked mashed sweet potato in a large mixing bowl.
Knead with your hands while adding 1/3 to 1/2 cup water.  Keep on kneading until the consistency feels like bread dough.
Form into 1-2 inch balls on a parchment paper-covered flat baking sheet
Bake for 22 to 25 minutes depending on your oven
 The rolls will be soft on the inside and crispy on the outside.
Since there are no preservatives eat within 2 days.