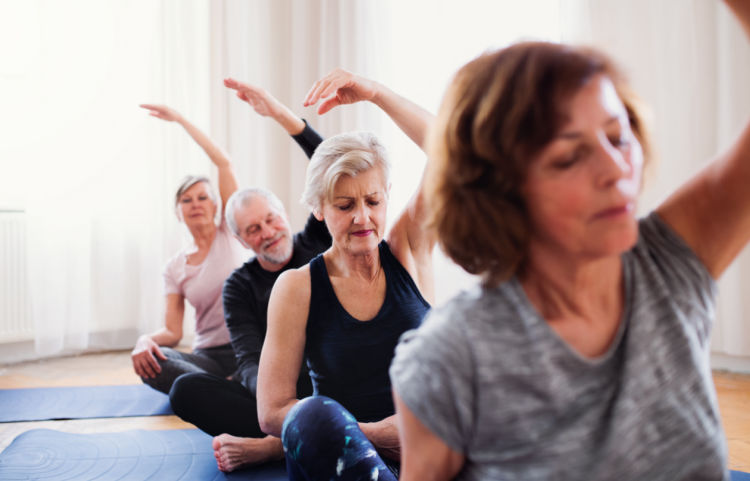 Moving from Reaction to Prevention!
This week, for the first time since the Pandemic began almost 18 months ago, I started getting requests for more information about the work I do to help prevent Alzheimer's and other degenerative brain diseases. I had put my memory maintenance yoga and lifestyle workshop on a shelf during the COVID19 crisis. However, my certification in this program is very near and dear to my heart because of my mother's ten-year battle with Alzheimer's and my own work to avoid a similar fate. Now that pandemic attention is shifting from the immediate crisis at hand to the long-term effects on our physical, mental, and emotional health, you may be interested in the yoga and lifestyle recommendations that I have learned and share through the program in which I am certified.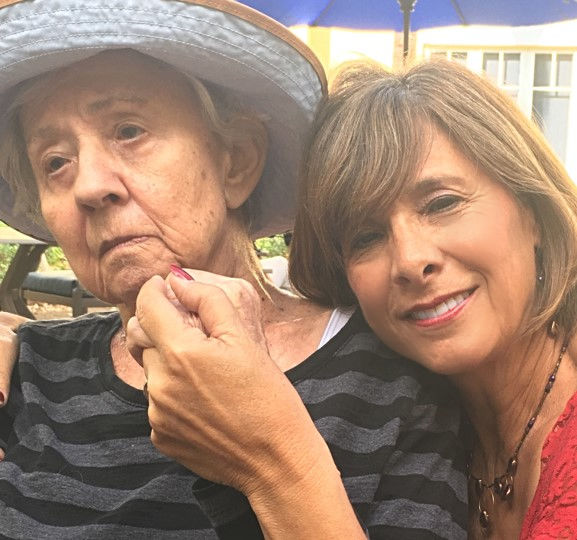 Brain Training Is A Growing Field of Research
There is no debate that the collective stress from the pandemic and world events is having detrimental effects on our brain health for one major reason. These events are causing fear. Fear leads to the release of stress hormones such as adrenaline and cortisol, and fear leads to the nervous system staying fired up in a fight or flight response (sympathetic state). These factors can contribute to what experts call "Limbic Hypersensitivity", like a feedback loop in the nervous system creating more dysregulation in the short term and disease in the long term.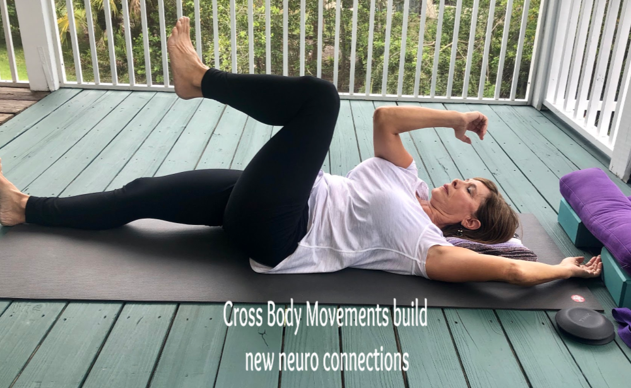 A Memory Maintenance Yoga Practice Can Make The Difference in How you Feel Now and Age!
Practiced several times a week, a memory maintenance yoga practice can have many benefits for the body and brain.  The class has very specific researched components including: 
Somatic and Restorative Yoga poses to downregulate the nervous system, which can also include meditation and Yoga Nidra practices. Check out a Free Yoga Nidra practice here.
Asanas to increase the heart rate and circulate more oxygen in your system. These include active postures and safe inversions.
Cross-lateral movements that encourage the left and right hemispheres of the brain to communicate and movements done in opposition to encourage new neural connections.
Pranayama breath practices that are both slow and cooling.
Brain games and other layered learning practices that involve the use of mudras and mantras.
Sensory stimulation practices that involve all the senses and include balances and present moment activities.
The Kirtan Kriya, a Kundalini practice that has been researched for its ability to improve executive functioning of the brain and other benefits.
If you are interested in purchasing just the Memory Maintenance yoga class for $10.00, click here.  If you want the entire workshop which also includes a presentation on lifestyle changes you can make, click here.  The cost is $25.00.  Both are available to view over and over again. 
I am also available to lead virtual workshops for your groups on Memory Maintenance Yoga for preventing Alzheimer's and other debilitating brain diseases. You can reach out to me here.
Namaste, Andrea