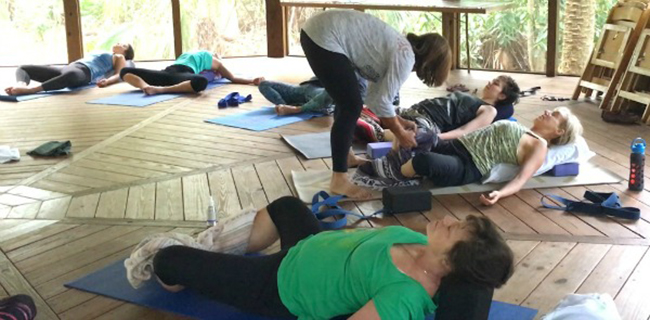 I am a Yoga teacher that meets my students where they are today!
I'd like to invite you to discover new ways to experience Yoga Your Way at Heaven Lane. What that means is I assist you in discovering the variations in the Yoga poses that work with your body.  There is no one way to do yoga and I understand that what might feel right for one student will not be the best way to stretch and strengthen another student.   We are all unique and varied individuals at different stages of life experiencing our own specific situations in our mind, body, and soul. Therefore we each require a teacher to customize the yoga practice.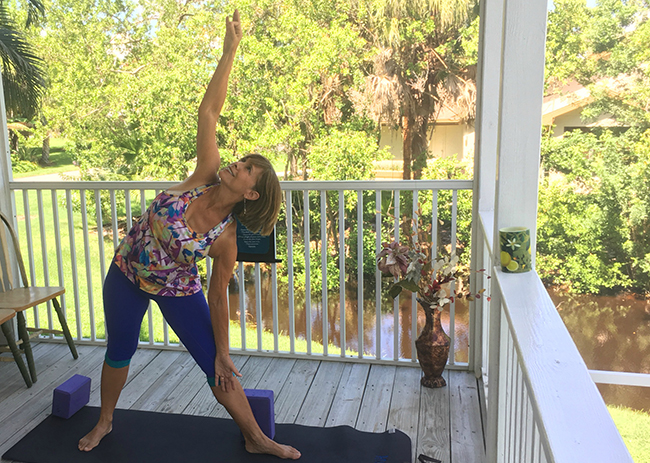 I walk the walk. My passion for health and healing is contagious – I introduce my students to yoga and breathing first. Then I add other strategies to improve your health, all along customizing the program as I get to know you, as my student. Healthy Living is a journey and I can help you get on track and stay on track.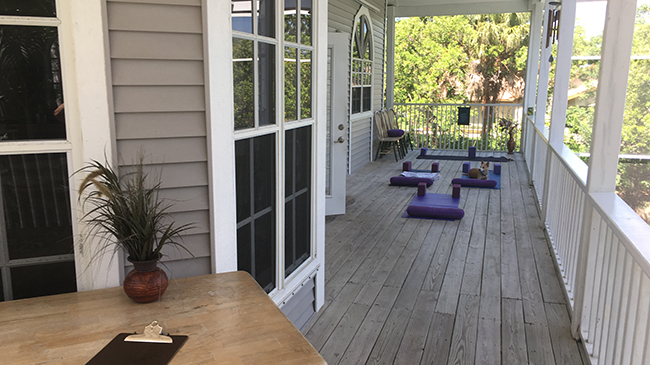 Yoga for Wellness by Andrea
Wednesdays at 11 am (starting August 2, 2017) at Heaven Lane Yoga. As an older yogi who cut my teeth as a classroom science teacher, I understand how to reach students of all levels. I offer compassionate assistance to those students who are receptive to it. All of my instructions are clear, precise and based on current research in the best practices of yoga. Each week, I change the theme based on the seasons or whatever current workshops I have recently attended, which means your practice is always fresh and engaging.  I believe… All yoga should be healing. While I am your teacher, each of you as students are encouraged to explore the yoga poses and the sensations within your body and spirit.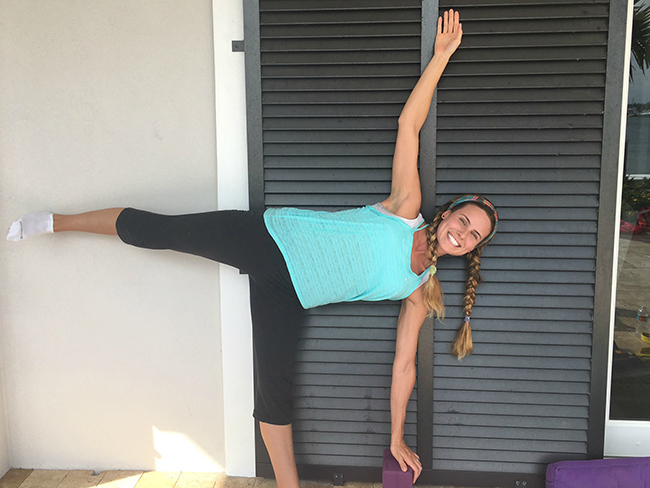 There is always a poem read at the end of my class to leave students with food for thought.  "I want my students to take what they learn in class and use it off the mat." If you want yoga instruction that you can remember and practice when you leave class, this is the place to get it.  As one of my students put it, "Andrea, is first and foremost a teacher. Attending her class is like getting a private session in your living room," she said.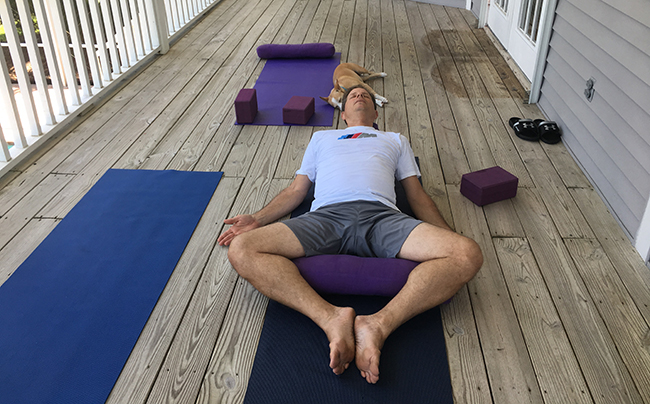 Yin/Yang Yoga in Nature
Fridays at 9 am at Heaven Lane Yoga (starting August 4, 2017). The Yin Style of yoga has its roots in the Chinese Daoist Tradition.  It is often associated with Traditional Chinese Medicine.  I have received advanced training in Yin and find this style to be extremely grounding – perfect for athletes who need deep stretches and a calmer practice on their recovery days from their sport.  It is also used widely with people who are recuperating from illness or who have conditions such as Rheumatoid Arthritis.  It also appeals to people who want a quieter, slower way of practicing yoga.  Add the beauty of nature and my personal attention to every detail including arranging your blankets and assisting with blocks to allow you to reach your edge in your stretches and you will leave this class as if you have just had a massage.  Make sure to drink lots of water for the next twenty-four after her class.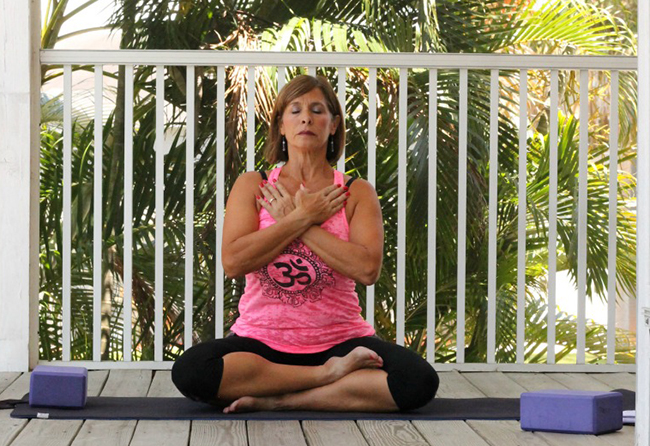 I recently read that practicing yoga and meditation regularly reduced doctor's visits by 43% in one study. Seems like a good choice to me! Come get your dose of nature and wellness with Heaven Lane's unique brand of yoga.
Prices will be still be $10.00/student. However if you buy a 10 class card good for a year, you will get the 11th class for free.
Please feel free to contact me at 239-634-0739 or email me at andrea@heavenlanecreations.com for a FREE 30-minute consultation and discover how Heaven Lane can get your life on the path to health and happiness.