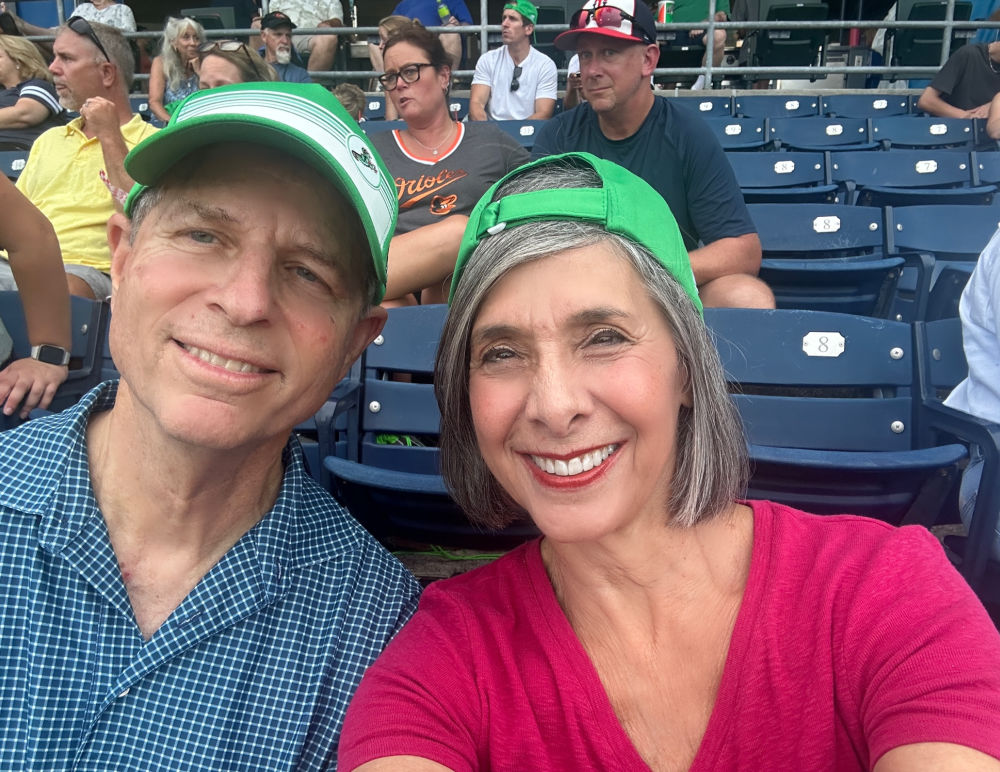 Amazing Opportunities Have Come My Way Since Moving To Norfolk
I have realized from life experiences, watching my father as he has aged, and some deep inner work that embracing change is one of the keys to aging vibrantly.
Don't get me wrong.  Consistent healthy routines like eating right, sleeping enough hours and doing a daily mindful movement practice are crucial for health, but if you are feeling stuck and uninspired then consider shaking things up in your life.
Case in point, I have witnessed my father become a playwright in his 80s and an avid naturalist in his 90s.  Each day he wakes up with a purpose and every afternoon I receive a photo of an animal he has been watching along with a very clever story that has a hidden message.  He is happier than I have seen him in years.
In my own life, I was feeling stagnant in Lee County.  I woke up every day and cooked and taught my yoga sessions, worked with some clients on emotional regulation through HeartMath and wrote my blogs.  I continued to sign up and take many online training programs but I felt restless and isolated.
When Mark got offered a wonderful position in Norfolk , life was definitely shaken up and has become quite exciting.  I feel more alive than I have in years.
Finding New Opportunities by Putting Myself Out There!
I did not know anyone in Norfolk when we arrived two months ago.  But I was determined to meet people and share my offerings.
Beth Rose runs Tranquil Flames BodyWorks.  She is a neurosculpting practitioner, as well as a massage therapist.  Each year she runs workshops in the beautiful beach community of Sandbridge and this year, I am helping to facilitate the event.  If you live in Virginia or close by and want to spend an amazing weekend with us Relaxing, Reseting and Rewiring Your Brain, doing Gentle Somatic Yoga, eating yummy healthy foods, taking walks on the beach and even making jewelry, reach out .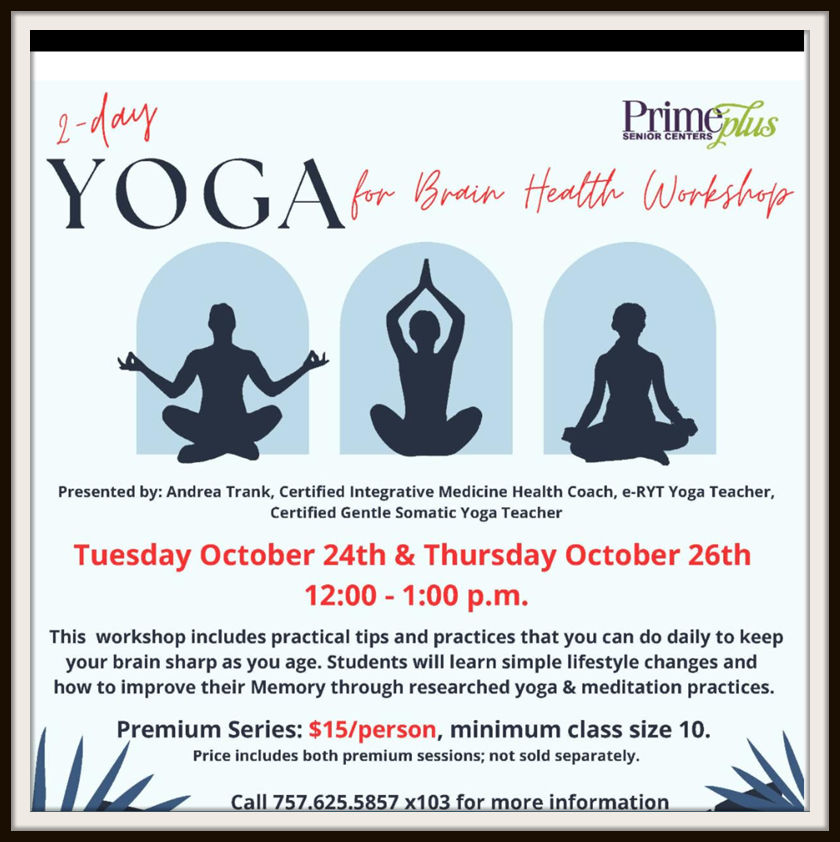 I am also working with PrimePlus, a local non-profit organization that provides wellness services to the aging population in Hampton Roads.  I will be sharing the workshop described above with clients at their facility and will be collaborating on many other projects.
From the elderly to the very young, I have teamed up with a group that is offering students at Norfolk Public Schools yoga enrichment classes.
Lastly, I am very excited to have teamed up with the Renova Center, which is in walking distance of my new home. The Renova Center, whose motto is the Art of Wellness offers an array of healing modalties by different health experts in one beautiful space.   I will be teaching yoga and providing HeartMath programs to a wide variety of people including local firemen, police and EMS personel.
My Plate and Heart Are Full!
I am still providing online yoga classes twice a week through Zoom.  Check them out here. And I am excited about the HeartMath coaching and training I am providing teachers and students to manage stress and anxiety.  In fact, the new semester of FGCU just began with 30 student teachers.
So many new opportunities have emerged from this great shake up in my life. While it has not all gone smoothly, I continue to focus on what is right each day and that keeps me healthy as well.
If you want to check out my services, my website has loads of information and if you have not tried Gentle Somatic Yoga before, my YouTube channel has lots of samples of what I do. You can join the 3600 subscribers who have discovered me right here.