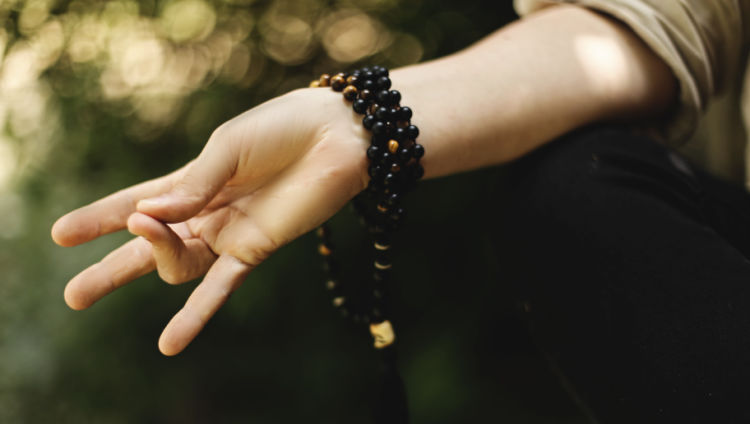 Hand Mudras are an Ancient Healing Tool Used in Yoga
Did you know that your hands hold an innate energetic power that has been used for centuries for healing various ailments? I have recently become fascinated with these hand gestures, known as Mudras, and how they work in healing.
What exactly is a Mudra?
A Mudra is a Sanskrit word meaning a hand gesture that, when coupled with guided breathwork, directs your breath and energy to a specific part of your physical and energetic body. There are more than 300 Mudra practices, each one with a specific purpose.  One of my yoga teachers explained it to me as using your hands like an old-fashioned radio antenna to tune to a station to which you want your body, mind, and emotions to listen.
Yoga Therapist Amy Wheeler says Mudras are an excellent way for persons dealing with anxiety or depression to use single-pointed focus (Dharana) to help them heal.  Simply put, the use of the hands in a specific posture draws our focus away from our upsetting thoughts.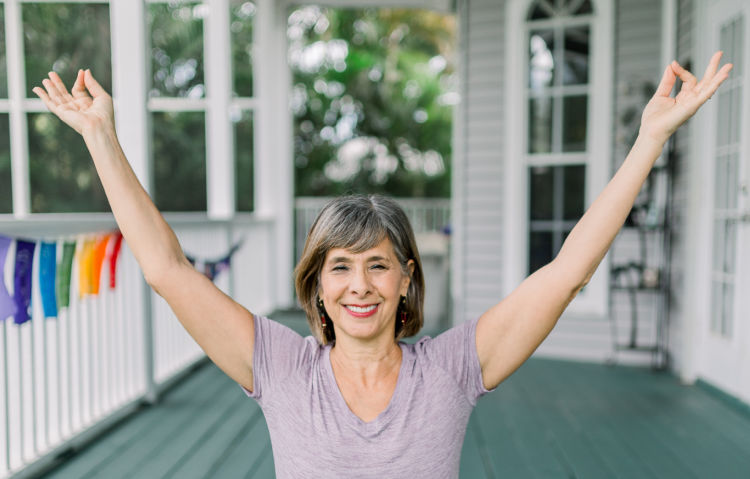 Tuning in to the Nervous System Through Your Hands
There is growing scientific interest in another aspect of Mudras' effectiveness and that has to do with your nervous system. There are three areas of the body with the most nerve endings near the skin– your feet, mouth, and hands.
"Our hands also have very sensitive "antennae" for receiving information from the environment: There are a total of 17,000 touch receptors and free nerve endings in the palm. These pick up sensations of pressure, movement, and vibration, so it is with good reason that the sense of touch is often associated with the hand," according to the NCBI Bookshelf, a service of the NIH (National Institute of Health).
If You Have A Physical, Emotional, or Spiritual Need, there is a Mudra Practice that Can Help!
My exploration of Mudras has led to the work of Joseph and Lilian LePage. When I teach my yoga classes, I pick a mudra out from their book, Mudras for Healing and Transformation. Based on my students' needs, we have explored Mudras for digestive issues, anxiety, emotional balance, thyroid issues, insomnia, just to name a few.  Check out the Mudra Practice for Peace I shared recently with my students in the short video below. Notice if you feel the Mudra directing your breath to the area described at the beginning of the practice and how you feel afterward.
​
Mudras and More are Offered for Healing in My Yoga Classes
If you want to explore Mudras and so many other ways of healing, please consider joining us for yoga live twice a week or purchasing the on-demand yoga classes available through my library of more than 100 classes.  The classes are never the same and are always designed to make you feel better.  As I continue to study and explore pathways and methods, I am devoted to sharing new ways to heal with my clients and students.
Reach out to me at andrea@heavenlanecreations.com  for a FREE 20-minute consultation, and discover how Heaven Lane Healing & Creative Arts can work with you on your path toward greater health and vibrancy.