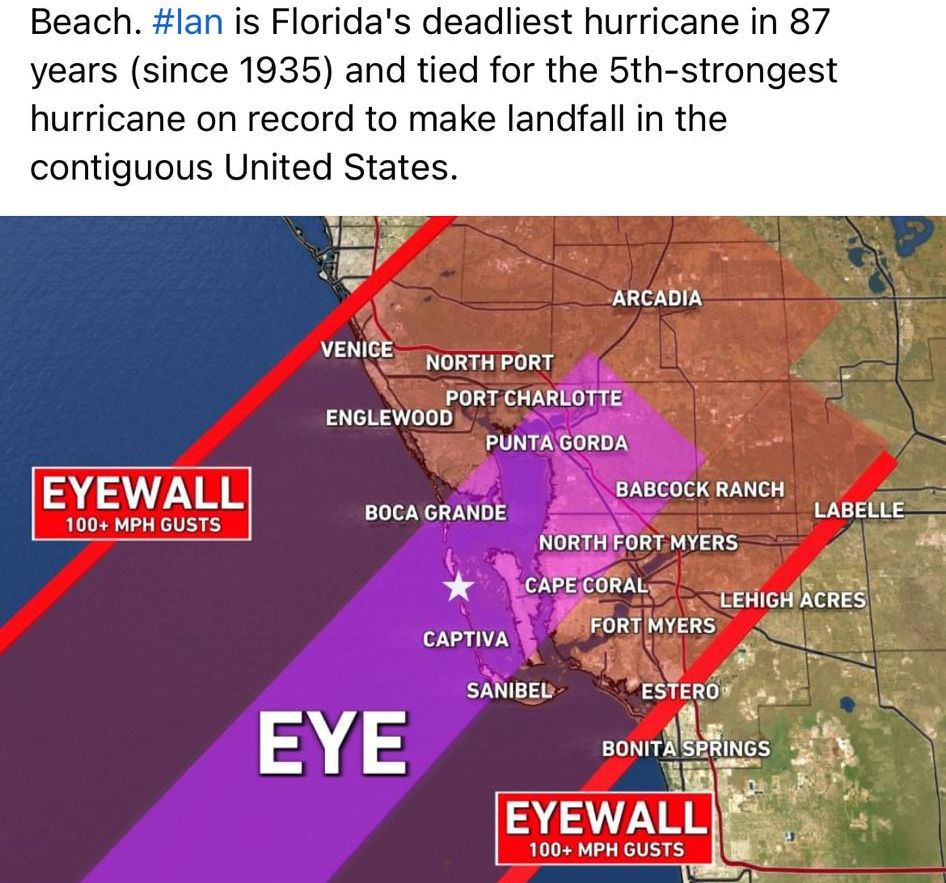 Hurricane Ian Changed the Landscape and Many People Including Us!
When our world was upended by Hurricane Ian, it signaled an ending and a beginning for us.  The hurricane was the impetus we needed to make the decision to journey back home to Virginia. We are not alone.  I have heard this story again and again from those who experienced the trauma first hand.
Mark and I moved down here in 2008 with Gabe and Daniel (Ben was already at the University of Virginia) to take care of my mom and stepdad who were both going through cognitive decline.  For ten years we were boots on the ground for them—helping make their last years on earth as comfortable as possible.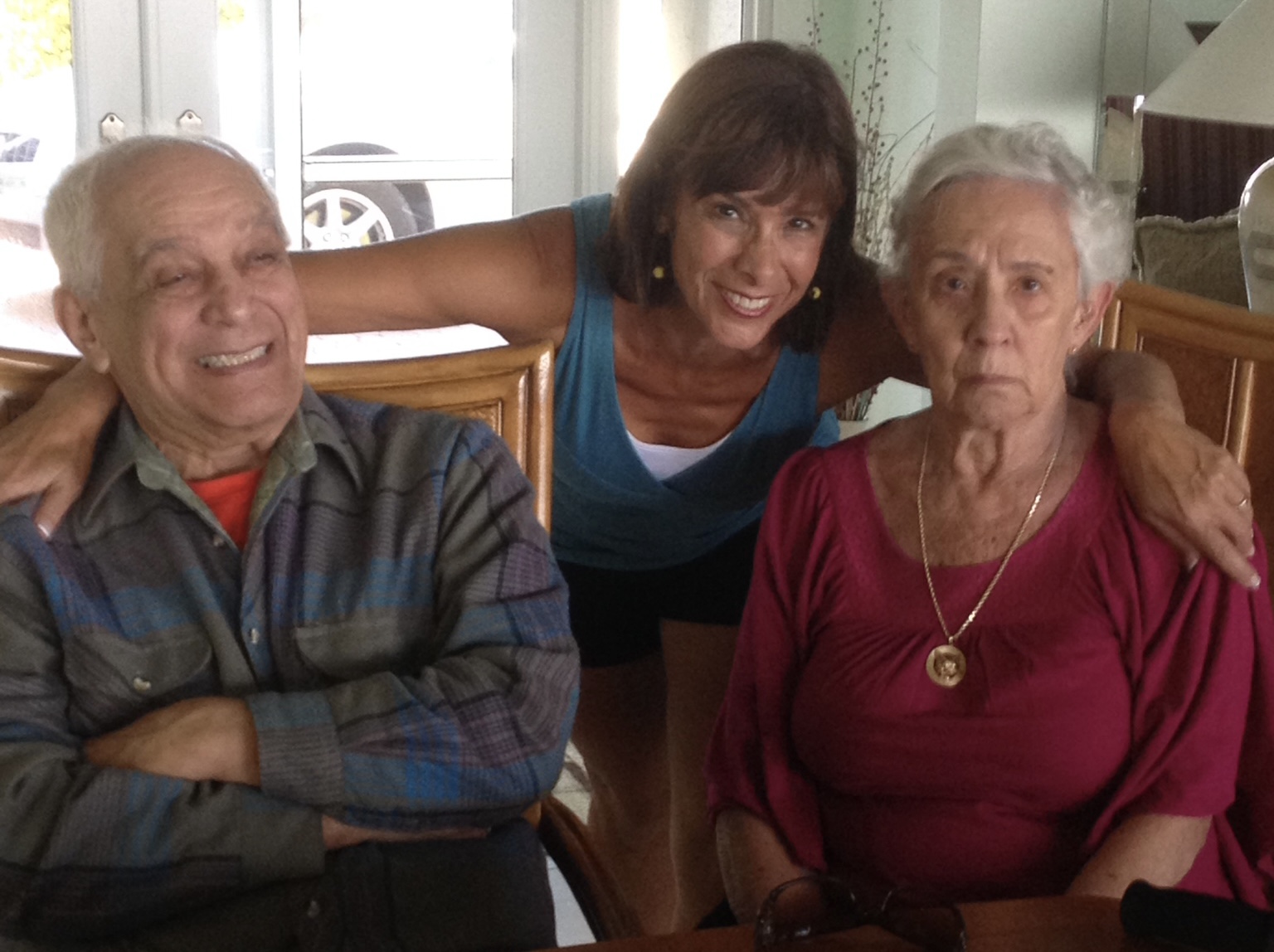 15 Years on Heaven Lane!
During this time, our children grew up and left Fort Myers.  Mark's career continued to evolve first in private practice as a local attorney and then in the Lee County government.  I worked for FGCU as an adjunct for seven years in the College of Education.  After being diagnosed with Hashimoto's, I started my healing journey and career first as a yoga teacher, then health coach and finally adding in emotional coaching through my 4 HeartMath certifications.
My parents died more than five years ago.  First, my step dad and then my mom. The boys graduated from Fort Myers High School and went off to college, graduate school and their lives.  My business went from running around town teaching yoga at many locations including Happehatchee, Chico's Headquarters, Gateway, West Bay, Bella Lago, Fort Myers Beach and Pelican Sound to an almost entirely online business.  I did continue to teach at special events like bridal showers and retreats.  I also did private coaching work with dozens of local clients. And of course, I continued to make and sell beautiful jewelry!
During COVID, I spent thousands of hours creating an online business that included consulting large and small groups on mental and emotional health issues.  I also created a yoga membership site.  I taught cooking classes and monthly meditations. And I collaborated with organizations such as Take Lessons and the HeartMath Institute to offer programming around the country and in a few cases, around the world. Find below a short photographic journey of teaching yoga in Fort Myers.  Many of you are part of my fondest memories. I could not include all the pictures that I wanted to, but I cherish them all.
Sad to Leave Our Home and Many Dear Friends, but Excited about the Future!
In the past few years, most of my clients have been in places other than Fort Myers— Idaho, California, Louisiana, Alabama, New York, North Carolina, just to name a few.  In fact, the only in-person yoga teaching that I continue to do is at Pelican Sound.  I will miss you all terribly. My coaching work at FGCU has been hybrid and will continue virtually.
As a firm believer in the Law of Attraction, I have thought about our plan to return to Virginia since the hurricane.  I have dreamt about it and created many rituals to help bring it to fruition.The important lessons that I have learned about the Law of Attraction are that  when you match a clear intention with attention to detail, but get rid of the tension about the outcome, things begin to happen.  One other helpful hint is to make sure your intentions are in alignment with the Universe.  (Read more here on the Law of Attraction if interested!)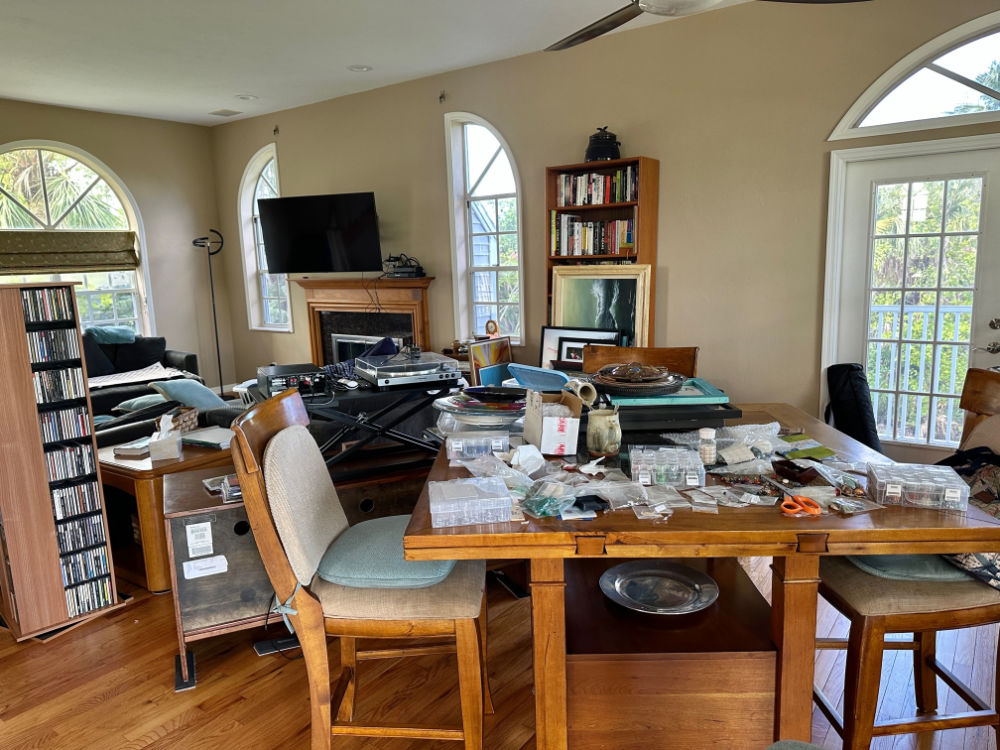 I will continue to connect with those of you that want to!
So here we are packing up our lovely home. We will be leaving many dear friends and memories and moving to a new city (Norfolk/Hampton Roads) but in a very familiar state, Virginia.   It is both exciting and a bit daunting, but journeying together for 45 years, we know we will create a wonderful new chapter in our lives and our book about making love last!
Last week I watched the final episode of Ted Lasso.  The team recreated the famous song from Sound of Music  "So Long, Farewell" and I thought about Fort Myers with tears in my eyes. I hope my local peeps will continue to stay connected with me.
There are many ways to do that including my twice a week live zoom Gentle Somatic and Yin Yoga Classes, my coaching services, my HeartMath special meditations, online workshops, and trainings and of course, phone calls and virtual tea chats.
I also will get back to the jewelry table and create more beautiful, energetic accessories after we land in our next home.  Thank you to all of you who have been my friend and/or client here in Southwest Florida and please stay in touch! I am just a zoom or phone call away!
Namaste,
Andrea